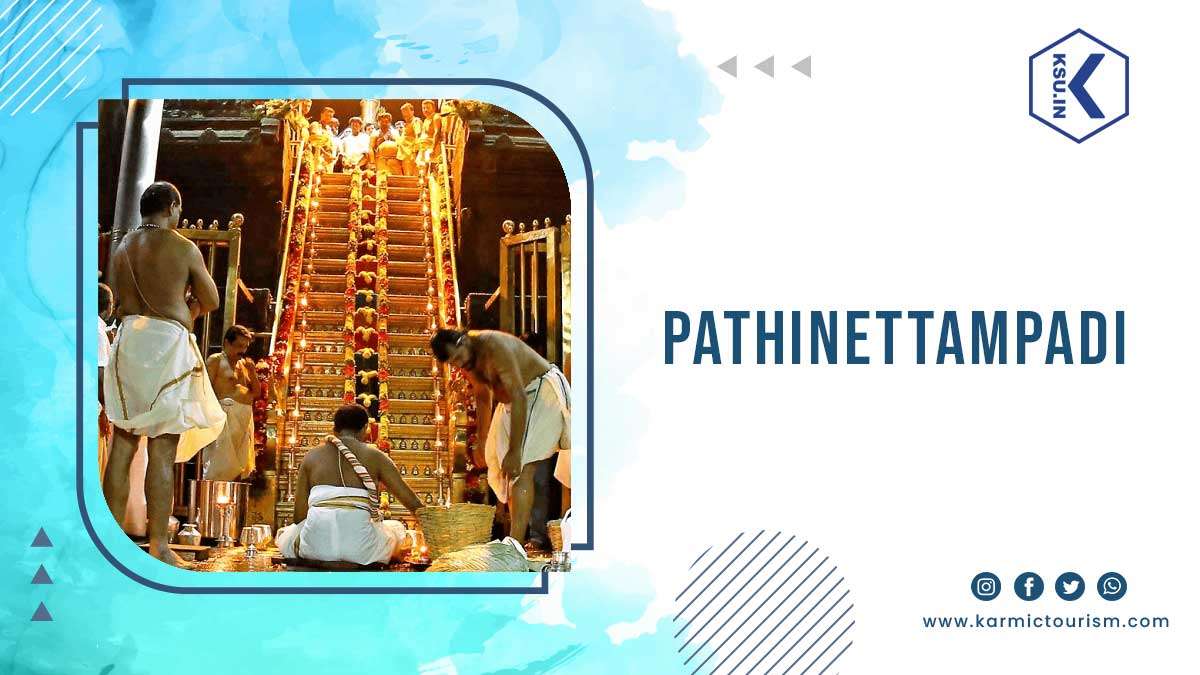 The Pathinettampadi comprises 18 sacred steps leading to the revered 'Thirumuttam' of the renowned Sabarimala temple in the Indian state of Kerala. These steps measure 5 feet in length, 9 inches in width, and 9 inches in height. Originally constructed from granite, in 1985, they were adorned with 'Panchaloha,' a blend of five metals including gold, silver, copper, iron, and tin.
Pilgrims embarking on the Sabarimala pilgrimage must ascend these steps, marking their journey with the placement of their feet on each one, all while carrying an 'irumudikettu' and observing a 41-day vratam (penance). Those who ascend the Pathinettampadi 18 times are required to plant a young coconut tree at Sannidhanam, earning the esteemed title of 'Guruswami.'
In the past, devotees used to break coconuts on these steps, a practice that was later restricted and replaced.