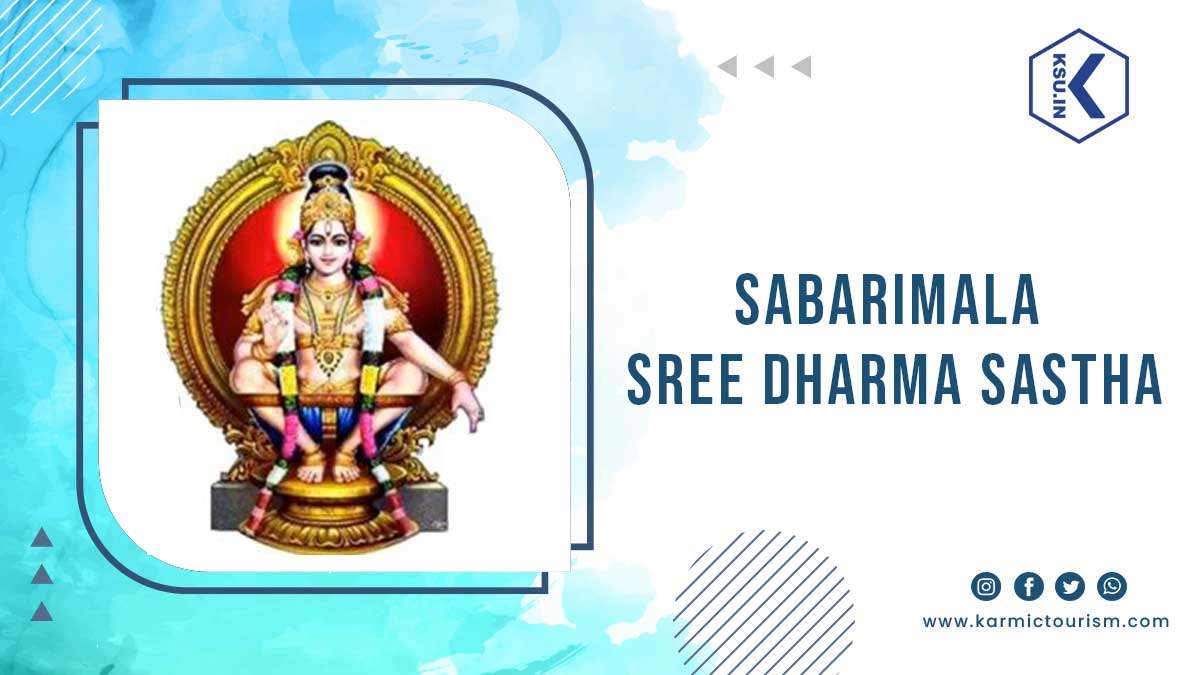 The renowned Sabarimala Ayappa temple commenced its two-month-long Mandala pilgrimage season on Thursday evening. Tantri Kantararu Mahesh Mohanaru opened the sanctum sanctorum at 5:00 pm, with the newly elected chief priest PN Mahesh set to assume charges. However, the current chief priest, K Jayaraman Namboothiri, was absent from the rituals due to a family bereavement.
This season introduces a remarkable feature for devotees—the stone pillars at the temple entrance, integral to the under-construction hydraulic roof. Constructed by the Hyderabad-based firm Vishwa Samudra as an offering to Lord Ayappa, the project has a budget of approximately Rs 70 lakh. The pillars showcase captivating carvings and spinning wheels inscribed with 'Swami Saranam Ayappa, becoming major attractions on both sides of the 'Pathinettam Padi.'
The innovative hydraulic roof, designed by the Chennai-headquartered Capital Engineering Consultancy, can be folded when rain is absent. This addition eliminates rain-related concerns during the 'Padi puja' ritual, where a tarpaulin sheet was previously used to cover the 18 holy steps.
The Mandala pilgrimage season, spanning 60 days will conclude on December 27, followed by the reopening of the temple for the Makaravilakku festival on December 30. A significant turnout of devotees is anticipated for the annual Makaravilakku festival on January 15.
In preparation for the influx of devotees, Sheikh Darvesh Sahib, the State Director General of Police, has announced the deployment of 13,000 police personnel in six phases. This measure aims to ensure the safety of all devotees during the pilgrimage season at the Sabarimala temple. Special provisions will be made for the elderly and children, and vehicles transporting pilgrims are instructed not to display unauthorized decorations. Temporary police stations are established at Sannidhanam, Nilakkal, and Vadasserikkara, with vehicles directed to park at Nilakkal after devotees disembark at Pampa. Sheikh Darvesh Sahib emphasized the importance of vehicles having the Fastag system for toll payments.
Ahead of the pilgrimage season, the Kerala State Road Transport Corporation (KSRTC) has opened a depot at Pampa. Two hundred of the 120 buses allocated for chain services from Pampa to Nilakkal in the first phase have reached the depot. The KSRTC's assistant works manager of Mavelikara, T Sunil Kumar, has assumed charge as the special officer in charge of the depot. The Nilakkal stand, now paved with baked bricks, provides additional parking space for buses. Ticket rates for special buses will be higher, and ordinary bus services from Erumeli to Pampa by the KSRTC will be short-terminated at Attathode until the pilgrimage concludes.