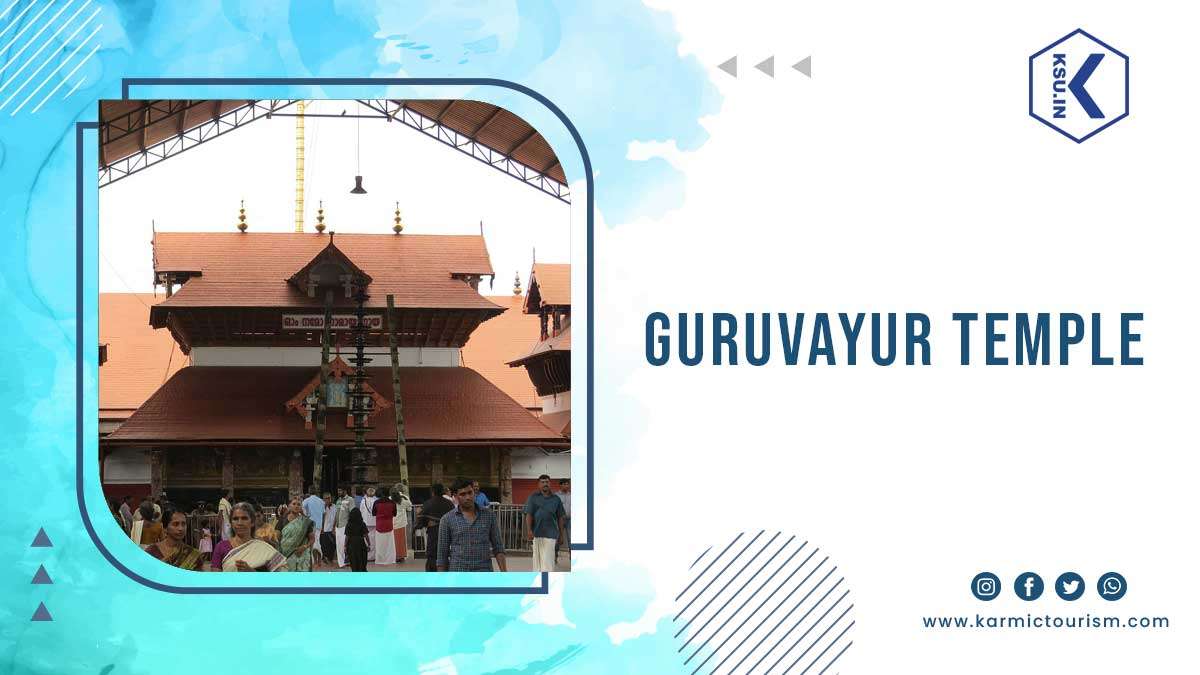 According to the legends, the idol worshipped in this location boasts a history spanning over 5,000 years, yet there exists no historical documentation to substantiate this claim. Notably, the 14th-century Tamil literary work, 'Kokasandesam,' contains references to a place known as Kuruvayur. Moreover, references to Kuruvayur have been documented as early as the 16th century, approximately half a century after the composition of the Narayaneeyam.
In the ancient Dravidian language, 'Kuruvai' is interpreted as 'sea,' suggesting that the village on the coast may have been named Kuruvayur. However, according to the eminent historian, Professor K. V. Krishna Iyer, Brahmins are believed to have started migrating and settling in Kodungalloor during the era of Chandragupta Maurya (321-297 BC).
The place mentioned as Trikkunavay in the Guruvayur records appears to be identical to Thrikkanamathilakam or Mathilakam mentioned in Dutch and British historical records. This location is situated between Guruvayur and Kodungalloor. Guruvayur was originally a subordinate shrine of Trikkunavay before its destruction by the Dutch in 1755, which implies that Guruvayur must have come into existence prior to 52 AD.
Darshan Schedule At Guruvayur Temple
Dress Code Guidelines For Guruvayoor Temple
While the story of a Pandyan King building a shrine here may be a reference to the Azhavars, their writings do not provide any explicit mention of Guruvayur. The fame and recognition of the temple owe much to Melpathur's 'Narayaneeyam.' Additionally, the concept of Unnikrishna, popularized by figures like Poonthanam, Kururamma, and Villwamangalam, attracted an ever-increasing number of devotees to Guruvayur.