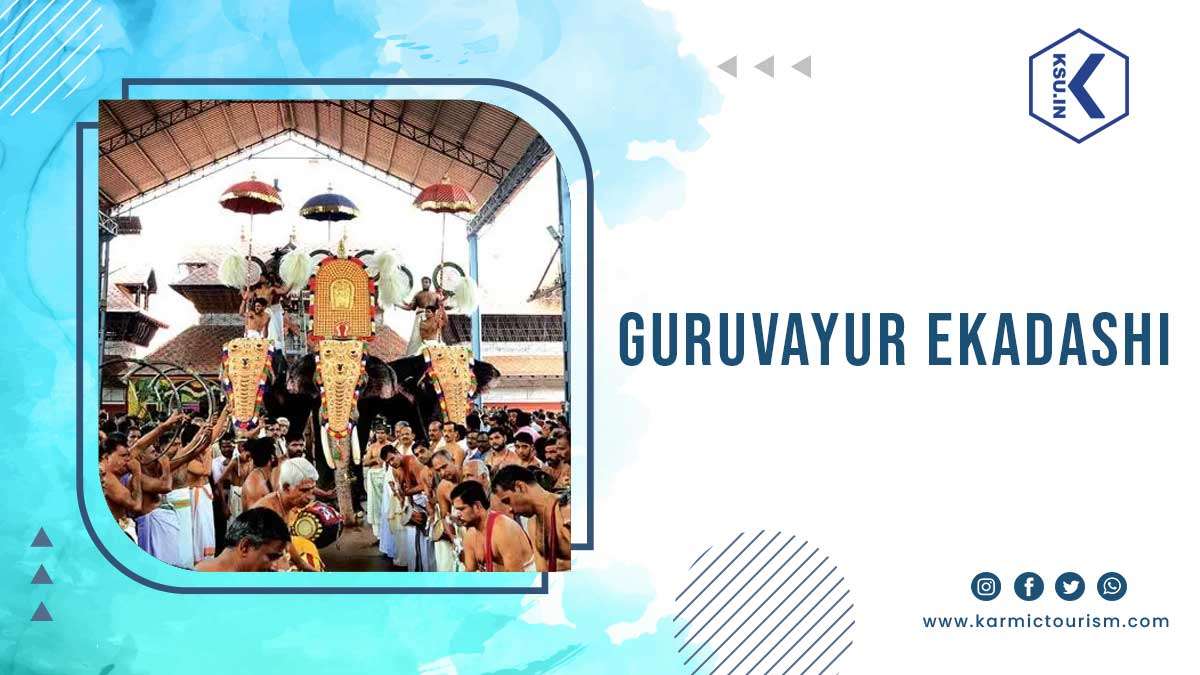 Ekadasi, occurring on the eleventh day of each lunar fortnight, holds great significance for Hindus. Among the 24 Ekadasis observed annually, Vrishchika Ekadasi (Suklapaksha) carries special importance in Guruvayur, coinciding with the Mandala season. The ninth day, Navami, and the tenth day, Dasami, are also pivotal in this observance.
The tradition of Ekadasi Vilakku begins a month prior to the Ekadasi day, with various individuals, families, and organizations making offerings. On Navami, the Vilakku is ceremoniously lit with ghee, a gesture of devotion by the Kolady family. The Dasami Vilakku, previously an offering of the Zamorin Raja, is now managed by the Guruvayurappan Sankeerthana Trust.
Darshan Schedule At Guruvayur Temple
Dress Code Guidelines For Guruvayoor Temple
On this auspicious day, the temple opens for Nirmalya darshan at 3.00 AM and remains accessible until 9.00 AM on Dwadasi Day (the twelfth day), allowing continuous darshan for devotees during Dasami and Ekadasi. Before 1947, when the temple entry for all Hindus was permitted, Avarnas (lower-caste individuals) were allowed up to Thiyyarambalam on Dasami day, situated between Manjulal and the Eastern Gopuram.
Dwadasi day involves a customary offering called Dwadasi Panam in Koothambalam for the family's well-being. A special highlight of Ekadasi is the commemoration of Gajarajan Kesavan. The head of the elephant family, known as the Karanavar, places a wreath at Kesavan's statue in front of the Sreevalsam guest house, while other elephants pay their respects.
On Ekadasi day, the Devaswom itself conducts the Udayasthamana Pooja (continuous pooja). Following the morning seeveli, there is a grand elephant procession to the Parthasarathi temple, as it is also celebrated as Geethopadesam Day. The day concludes with the renowned Ekadasi Vilakku and an elephant procession, providing a fitting ending to the festival.