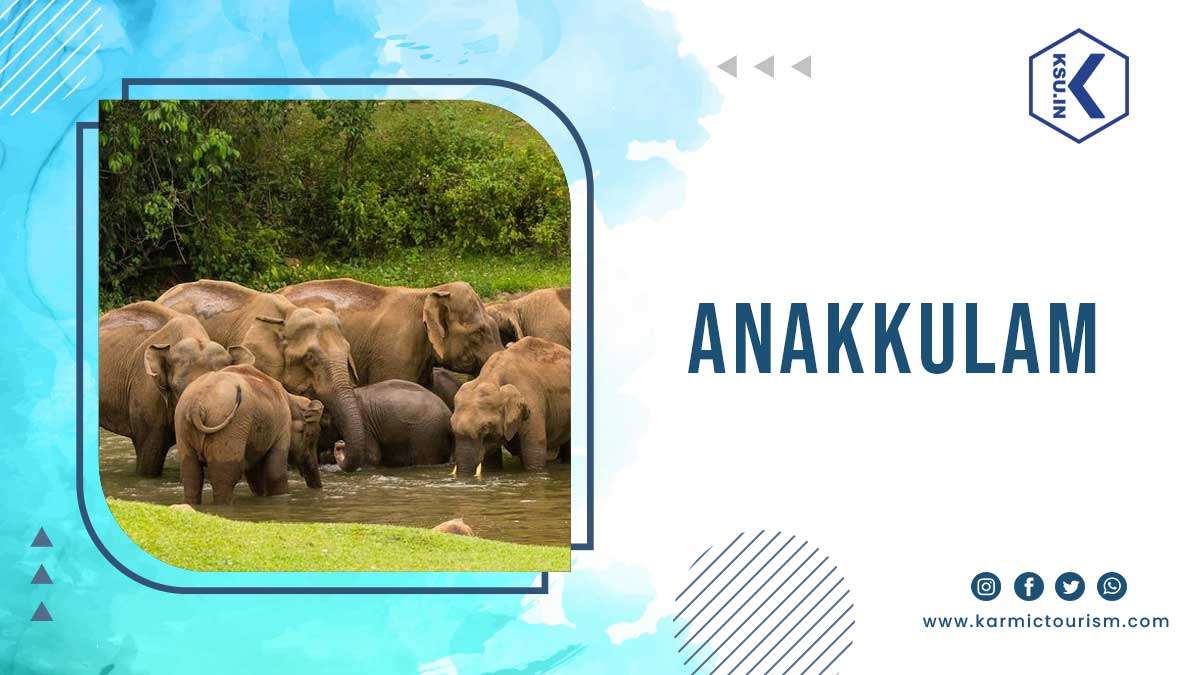 Anakkulam, a seemingly ordinary hamlet in Idukki, holds a remarkable distinction. While it may appear like any other locale featuring a river with crystal-clear waters, lush meadows, and a quaint tea shop exuding nostalgia, what sets this small village apart is the daily spectacle of herds of elephants converging at the river to satisfy their colossal thirst.
Foreign tourists often position themselves near the meadows, eager to witness the sight of elephants quenching their thirst in close proximity. As the elephants approach the river, which borders the verdant forest, observers are treated to a visual feast. The evening scenes unfold as the majestic creatures emerge from the thicket to drink water from the river, which acquires a salty flavor during this time. Herds ranging from five to 70 elephants typically gather at the river to satisfy their water needs.
To reach Anakkulam, meaning "elephant's pond," one can take the Adimali-Munnar route from Kallar and travel approximately 8km from Mankulam town. In addition to marveling at the splendor of the elephants, tourists can enjoy a refreshing dip in the cool waters of a check dam located 2km along the Anakkulam-Kozhiyalakkudi road.
During the winter season and the early stages of summer, elephants frequent the riverbanks to consume the salty waters of Eetacholayar, a river that flows through the western side of the Mankulam panchayat before joining the Periyar River. It's observed that elephants drink from the river not just to quench their thirst but also to obtain essential nutrients from the mineral-rich waters.
While small vehicles can traverse the Mankulam-Anakkulam road, hiring a jeep for Rs 1,500 is an alternative option.
Caution is advised when entering the waters of Anakkulam and its surroundings. In the past, three school students tragically drowned in the region. Despite the seemingly shallow appearance, the river's depth can be deceptive.
Anakkulam, situated in the Devikulam Block of Idukki District in Kerala, India, falls under the jurisdiction of Mankulam Panchayath. Surrounded by tribal villages and extensive forest ranges, the main attractions include two rivers and hidden waterfalls in the valley. Walking along the riverside allows visitors to experience the gurgling sounds of water and the thunderous roar echoing through the mountains. The Anakkulam River and Nallathani River canals, originating from Nallathani Mountains, flow through the heart of Anakkulam before reaching the Boothathankettu Reservoir. The village derives its name from the river where elephants come to bathe.
How to get Anakulam
Discover the routes and distances to your destination:
Adimali to Kallar: 14km
Kallar to Mankulam: 18km
Mankulam to Anakkulam: 8km