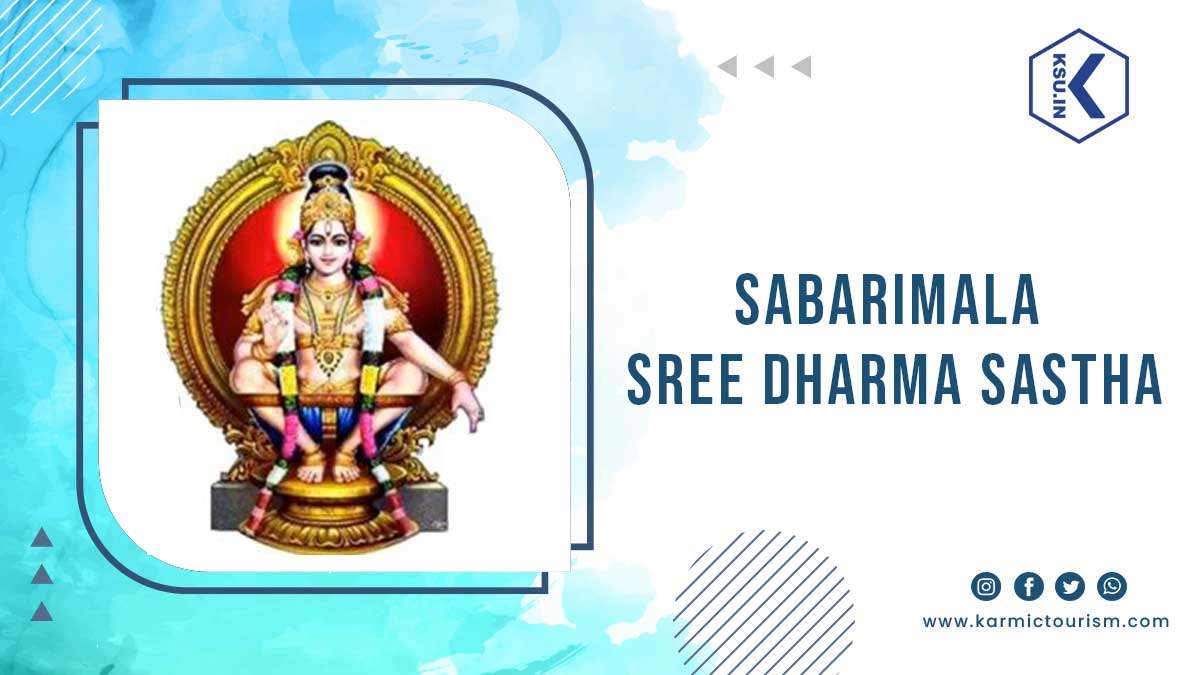 In November 2023, At Sabarimala
November 17, 2023 – Commencement of Mandala Kalam – Temple accessible for 41 days
The temple will be open every day starting from the evening of November 16.
In December 2023
Sabarimala Temple will remain open every day until the evening of December 26, 2023.
On December 27, 2023, Sabarimala Mandala Pooja will be observed, and the temple will be closed in the evening. Then, on December 30, 2023, the temple will reopen for the Makaravilakku celebration.
The Year 2024 In Sabarimala
In January 2024, at Sabarimala:
January 14, 2024: Makaravilakku Puja
The temple will remain open every day until January 20, 2024.
The temple will close at night on January 20, 2024.
In February 2024, Sabarimala will observe the following significant event:
From February 13, 2024, to February 17, 2024, the temple will be open for five days to celebrate the Kumbha Masam Pooja, a monthly puja.
In March 2024, Sabarimala will witness the following significant events:
March 15 to March 19, 2024: Meena Masam Pooja Monthly Puja
March 16, 2024: Commencement of the Sabarimala Annual Temple Festival
March 25, 2024: Panguni Festival and Special Arattu Puja, marking the conclusion of the festival.
In April 2024, at Sabarimala:
From April 10, 2024, to April 18, 2024: Celebrations for Vishu and the Medam month, including special puja and darshan.
On April 15, 2024: Experience the Vishu Kani Darshan at the temple.
April 18, 2024: Concluding festivities for the Vishu Festival.
In May 2024, the Sabarimala Temple has several important events:
From May 15, 2024, to May 19, 2024, the temple will observe the Edava Masam Pooja, a monthly puja, during which it will remain open for five days.
In May, the temple will celebrate the anniversary of the installation of the Ayyappa Idol.
There is also a special day in May known as the Ayyappa Idol Installation Anniversary Day, or Prathishta Dinam.
Sabarimala Ayyappa Temple Operating Hours
On the specified days, the temple typically operates during two-time slots: from 0400 hrs to 1300 hrs, and then it reopens from 1600 hrs to 2300 hrs. The Neyyabhishekam ceremony occurs between 0430 hrs and 1130 hrs.
During the peak seasons, the timings may be adjusted to accommodate the significant influx of worshippers.
Here are the revised daily puja timings for the temple:
Morning Puja Schedule:
Temple opens at 03:00 AM
Nirmalya Darshan: 03:05 AM
Maha Ganapathi homam: 03:15 AM to 11:45 AM
Neyyabhishekam: 03:15 AM to 11:45 AM
Usha Puja (Morning puja): 07:30 AM
Uccha Puja (Afternoon Puja): 12:30 PM
Temple closes in the afternoon at 01:00 PM
Evening Puja Schedule:
Evening Temple opens at 03:00 PM
Deeparadhana (Evening puja): 06:30 PM
Pushpa Abhishekam: 07:00 PM
Athazha Puja: 11:00 PM
Harivarasanam: 11:30 PM
Temple closes for the day at 11:45 PM
shabarimale swamy ayyappa temple opening dates 2023
sabarimala temple opening dates 2023 to 2024
sabarimala opening and closing dates 2023
sabarimala opening dates 2023 online booking
sabarimala closing date 2023
sabarimala temple opening dates 2023 january
sabarimala temple opening dates 2024
Sabarimala Festival Calendar 2023 – 2024
Sabarimala Temple Calendar
Sabarimala Temple Opening Dates 2023 To 2024
Sabarimala Temple Opening Dates 2023 – 2024
Sanidhanam Opening Date
Sabarimala Temple Opening Dates and Timings 2023-24
Sabarimala Ayyappa Temple Calendar 2023-2024
Sabarimala Temple Opening Dates 2023
Sabarimala 2023 Opening Dates
2023 Sabarimala Sree Ayyappa Swamy Temple Calendar
Sabarimala Temple Opening Date 2023 (Updated)