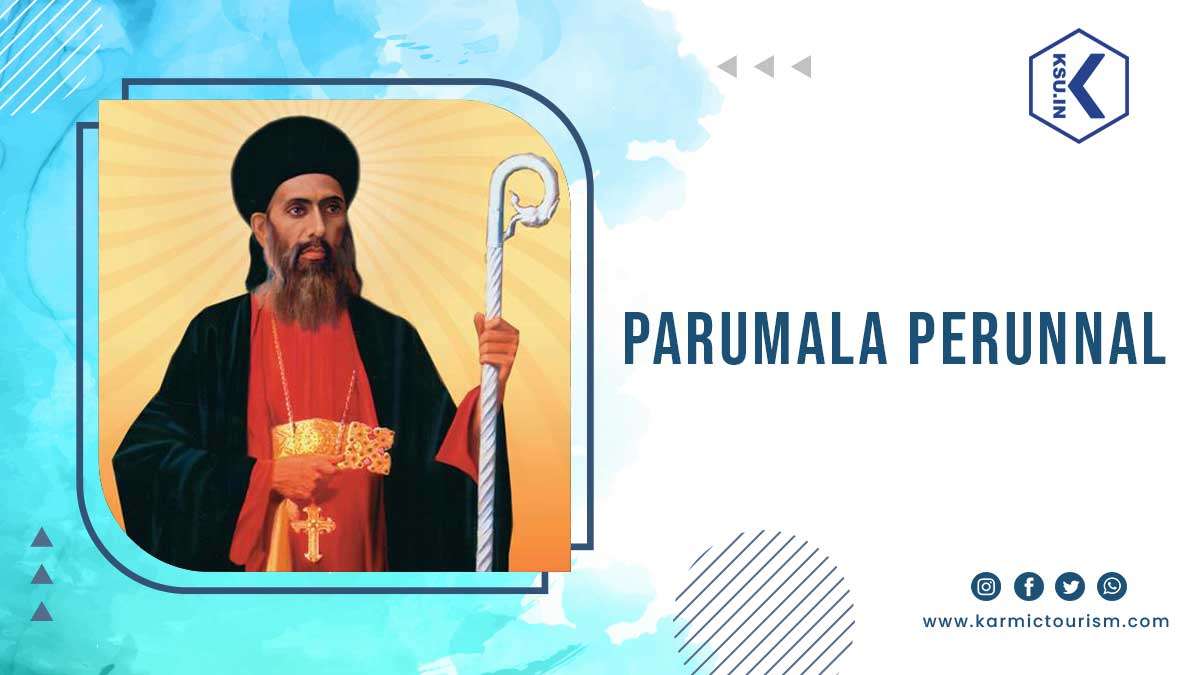 Every year in Kerala, on the 2nd of November, Parumala Perunnal is commemorated to honor the passing of Bishop Mar Gregorios Metropolitan.
Visitors to Parumala Church, situated in the Pathanamthitta district of Kerala, are presented with a unique opportunity to immerse themselves in the weeklong festivities hosted at this sacred location. The Parumala Perunnal is an annual celebration dedicated to commemorating the death anniversary of Bishop Mar Gregorios Metropolitan, who holds the distinction of being the first canonized saint within the Malankara Orthodox Church of Kerala. The Bishop's mortal remains find their eternal resting place within the hallowed walls of this church.
Devotees hailing from various corners of the state converge upon the church's premises to partake in the joyous commemoration of this significant day. The festival day is characterized by special religious services and a vibrant, well-attended procession that captivates the senses. On the ormaperunnal, a day set aside for remembrance and prayers, the faithful gather to offer special supplications at the church.
The renowned St. Peters and St. Pauls Indian Orthodox Church, commonly referred to as Parumala Church or Parumala Pally, is a highly esteemed religious institution located along the picturesque banks of the Pampa River in the charming town of Parumala, nestled in the enchanting southern state of India, Kerala. This church holds a special place as an independent parish within the Malankara Orthodox Syrian Church, a faith community established by St. Thomas, one of the twelve apostles of Jesus Christ, who arrived in India in the year A.D. 52.
Within the church's sacred confines rests the final resting place of Saint Geevargese Mar Gregorios, affectionately known as Parumala Thirumeni, who departed from this world on the 2nd of November in 1902, at the age of 54. The numerous accounts of miraculous intercessions attributed to the saintly Mar Gregorios transformed Parumala Church and his tomb into a significant pilgrimage destination. In the year 1947, His Holiness Baselius Geevarghese II, the then Catholicos of the church, bestowed the esteemed title of saint upon the memory of Mar Gregorios.
Each year, from October 26th to November 2nd, Parumala Church hosts the Parumala Perunnal, a grand celebration that marks the anniversary of Saint Gregorios' passing. During this time, the church grounds come alive with the presence of devout pilgrims hailing from across the globe, all gathering to joyfully commemorate this significant occasion.