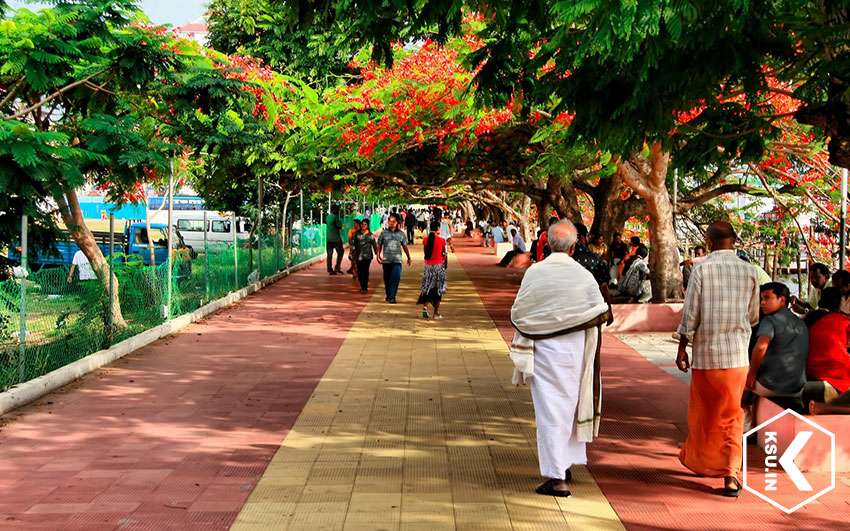 Marine Drive is the most scenic hangout in the port town of Kochi which offers marvelous views of the harbor as well as the backwaters.

Are you searching for a fantastic hangout in Kochi? Then you will not find a better option than Marine Drive. It is the most scenic hangout in the port town of Kochi which offers marvelous views of the harbor as well as the backwaters. A lot of exciting things and activities are there in Marine Drive to make your holidays memorable and outstanding. This tourist spot can be a paradise for shopping enthusiasts as there are plenty of shopping malls and supermarkets here. Marine Drive is certainly a place in Kochi with high commercial significance.

Kochi is a beautiful and vibrant city in Kerala that offers everything required for holidaymakers. In addition to many striking tourist attractions, there are many fine restaurants, luxurious and affordable hotels and resorts, and good transportation facilities available in the city to make your vacation exhilarating and outstanding. Marine Drive is a must-visit tourist spot in Kochi where you can find many shopping malls, cafes, restaurants, supermarkets, and cinema halls. The International Tourism Boat Jetty Complex and the Rainbow Bridge can be added to the beauty of this picnic spot.

With a walkway that stretches around 3 kilometers, the scenic Marine Drive is facing the magnificent backwaters of Kochi. A lot of residents and travelers visit this picnic spot every day to enjoy the beauty of the area and for shopping purposes. In addition, Marine Drive has many entertainment places. In the evening, the walkway of Marine Drive is usually packed with locals and visitors. They will simply love to watch the spectacular view of the sun setting in the serene Arabian Sea.

It must be thrilling for the visitors to spend a few hours at the setting backwaters at Marine Drive watching the ships anchored at the Kochi harbor. Perhaps, Marine Drive looks more attractive during the night. You will love to watch the view of light leaking out of the ships anchored at the harbor. The most alluring factor of this picnic spot is its cleanliness. The cool breeze from the backwaters and convenient sitting arrangements are other reasons that draw too many tourists to Marine Drive.

If you are planning to visit Marine Drive, it is advisable to enjoy boat trips. You can find boat services from here to the nearest places like Cochin Shipyard, Mattanchery Jewish synagogue, oil tanker berth, Jew Street, Bolgatty Palace, and Vallarpadom Terminal. Cochin International Airport is very near to Kochi and you can easily access to Marine Drive. Of course, you can enjoy the most beautiful travel and shopping experience if you visit Marine Drive.
Marine Drive – Location, Pictures, How To Reach, Entry Details