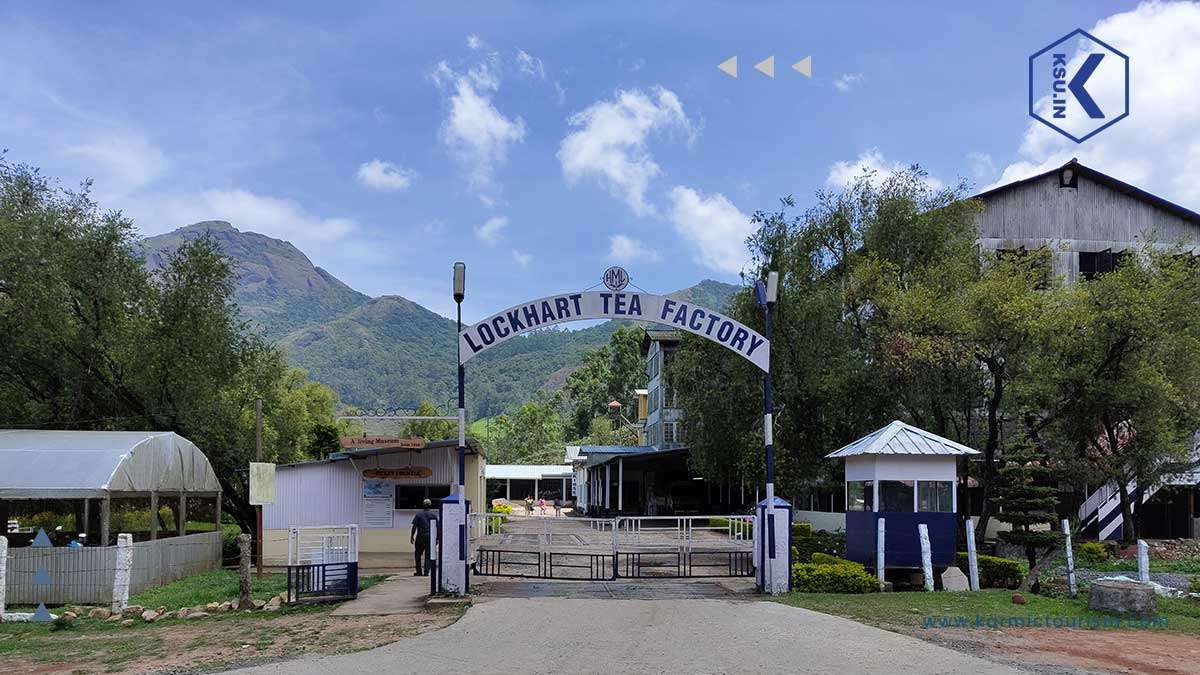 Lockhart Tea Factory & Museum is a 100-year-old heritage orthodox tea factory, one of several working local tea factories which allows visitors to see this heritage value of the factory tour along with briefing the orthodox tea manufacturing / modern tea processing from picking to export. The factory allows public visits during regular working hours and one can observe the various stages of tea processing here.
Lockhart Tea estates established by M/s. Baron John Rosenberg and his son Baron Otto in High Range Kannan Devan Hills in the year 1879.
The Lockhart Tea Factory visiting charges are as follows:
Indian adults: INR 250
Indian children (8-14 years): INR 100
Foreign adults: INR 500
Foreign children (8-14 years): INR 250
The entry fee includes a tour of the factory and museum, as well as a tea tasting. The tour lasts about an hour and is conducted by a knowledgeable guide. Visitors learn about the history of tea cultivation and production in Munnar, as well as the different types of tea and how they are made. The tea tasting allows visitors to sample different varieties of tea produced at the factory.
The Lockhart Tea Factory is open from 9:00 AM to 5:00 PM, 6 days a week. Monday Holiday.
Here are some tips for visiting the Lockhart Tea Factory:
Wear comfortable shoes as you will be walking around the factory.
Do not forget to bring your ID if you are a foreigner.
The factory is a working factory, so be respectful of the workers and the equipment.
If you have any questions, do not hesitate to ask the guide.
Address : Devikulam, Munnar, Kerala
Phone: +91 4865 264036, 9446005406
Email: lockhart.care@harrisonsmalayalam.com
Lockhart Tea Plantation Museum which displays the olden photographs, Tools, and Machinery used by the past generation of Lockhart plantation, and the watch tower, Chokarmudy viewpoint, and Echo umbrella, Display all Indian medicinal plants are added value for this factory tour.
Lockhart Tea Plantation & Museum provides a heritage experience in the way of how the Tea Plantation started its journey in 1857 and how were the people, and what are the tools and machinery used.