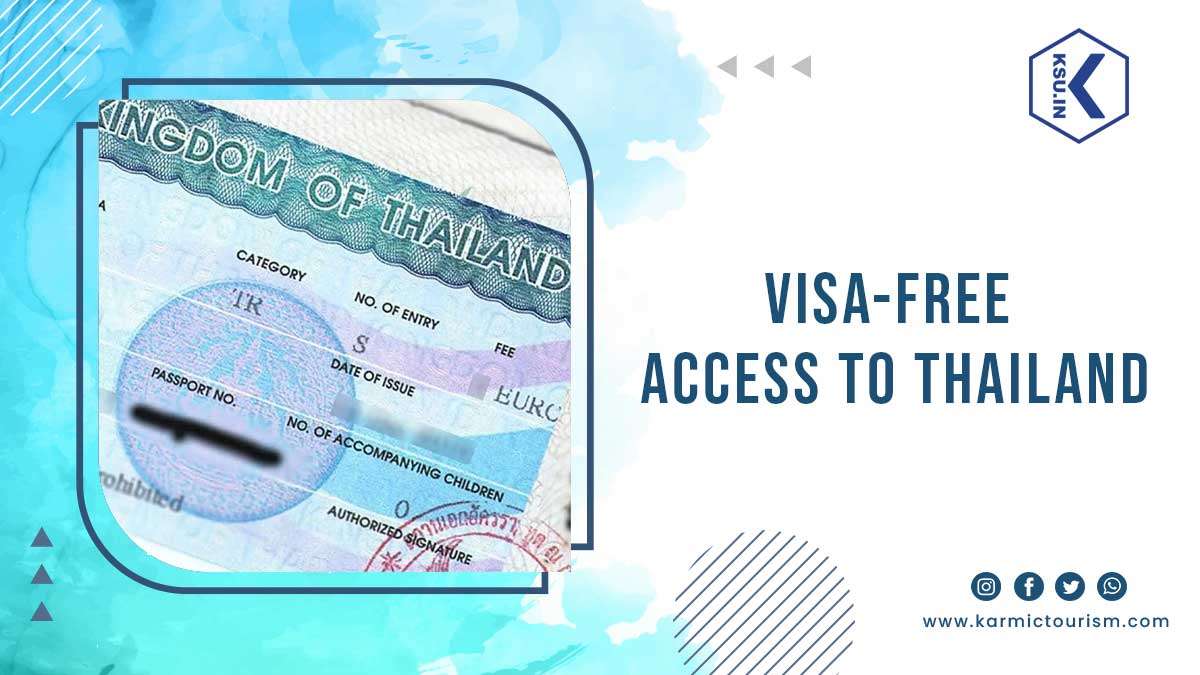 Thailand has extended a warm welcome to Indian citizens by suspending visa requirements, granting them visa-free entry into the country between November 2023 and May 2024. This strategic initiative seeks to entice a greater number of Indian tourists to explore the charms of Thailand. This development follows closely on the heels of Sri Lanka's decision to offer visa-free entry to visitors from seven nations, including India. Post-Covid, various countries are actively vying for the attention of Indian travelers, and India has emerged as Thailand's fourth largest tourism source market this year.
According to Thai Tourism, Indians will be able to enjoy visa-free travel to Thailand from November 10, 2023, until May 10, 2024, and can stay for up to 30 days. Thailand has extended this courtesy to both Indian and Taiwanese citizens, as part of their efforts to attract more tourists from these regions. Prior to this, Thailand had already waived visa requirements for Chinese nationals in September.
Indian travelers have received similar news for the second time in a week.
Sri Lanka has recently introduced a pilot project, offering visa-free entry to visitors from seven countries, including India, China, and Russia, until March 31, 2024.
After the COVID-19 pandemic, tourism boards from various countries are actively vying for the attention of Indian travelers. In the current year, India has ranked as Thailand's fourth most significant tourism source market, following Malaysia, China, and South Korea, with approximately 1.2 million arrivals.
According to government data in India, the number of Indian citizens traveling abroad has exhibited a continuous upward trend, surging from 14 million in 2011 to reach its peak at 27 million in 2019. However, after enduring two pandemic-ridden years of travel restrictions and border closures, international travel from India rebounded to 21 million in 2022.