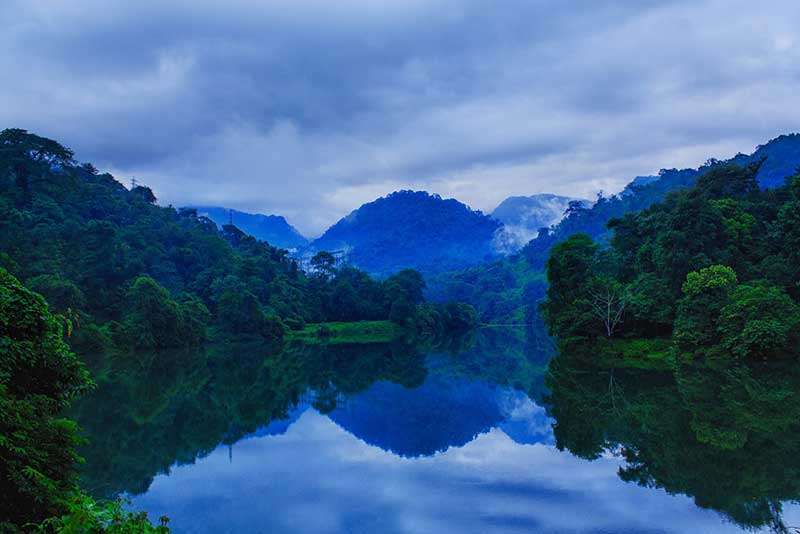 Ecotourism in Kerala, India, is a significant aspect of the state's tourism industry. Kerala is known for its diverse landscapes, rich biodiversity, and unique cultural heritage. Ecotourism aims to promote sustainable tourism practices that support conservation efforts, protect the environment, and benefit local communities.
Here are some key features and aspects of ecotourism in Kerala:
Rich biodiversity: Kerala is home to a wide range of ecosystems, including dense forests, lush backwaters, serene beaches, and picturesque hill stations. These natural habitats provide opportunities for ecotourism activities such as wildlife watching, birdwatching, and trekking.
Wildlife sanctuaries and national parks: The state has several protected areas, including Periyar Tiger Reserve, Silent Valley National Park, and Wayanad Wildlife Sanctuary. These reserves offer visitors a chance to observe various plant and animal species in their natural habitat while adhering to strict conservation guidelines.
Responsible tourism initiatives: Kerala has been a pioneer in promoting responsible tourism practices. The Responsible Tourism Mission of Kerala focuses on minimizing the negative impact of tourism on the environment and local communities while maximizing the benefits for the people.
Backwater tourism: The backwaters of Kerala are a unique and fragile ecosystem. Instead of large, polluting houseboats, eco-friendly houseboats and canoes are promoted to explore the backwaters, ensuring minimal disruption to the environment.
Sustainable accommodation: Many eco-friendly resorts and homestays have been established across the state, adhering to eco-friendly practices such as waste management, energy conservation, and using locally sourced materials.
Community-based tourism: Several villages in Kerala have embraced community-based ecotourism initiatives, allowing visitors to experience the local culture, traditional art forms, and cuisine while directly benefiting the local communities.
Agro-tourism and farm stays: Kerala's agricultural landscape provides opportunities for agro-tourism, where visitors can experience farming activities, traditional practices, and enjoy farm-fresh produce.
Cultural experiences: Kerala's rich cultural heritage is an integral part of its ecotourism offerings. Visitors can explore ancient temples, witness colorful festivals, and engage in traditional art and craft workshops.
Ayurveda and wellness tourism: Kerala is renowned for its Ayurvedic practices and wellness therapies. Ecotourists can indulge in Ayurvedic treatments and yoga retreats that promote holistic well-being.
Responsible trekking and adventure sports: Kerala's Western Ghats offer excellent trekking opportunities. Ecotourism emphasizes responsible trekking practices to preserve the natural environment and respect local customs.
It's important to note that the success of ecotourism in Kerala depends on the collective effort of tourists, tour operators, local communities, and the government in adhering to sustainable practices and ensuring the long-term preservation of the state's natural and cultural assets.