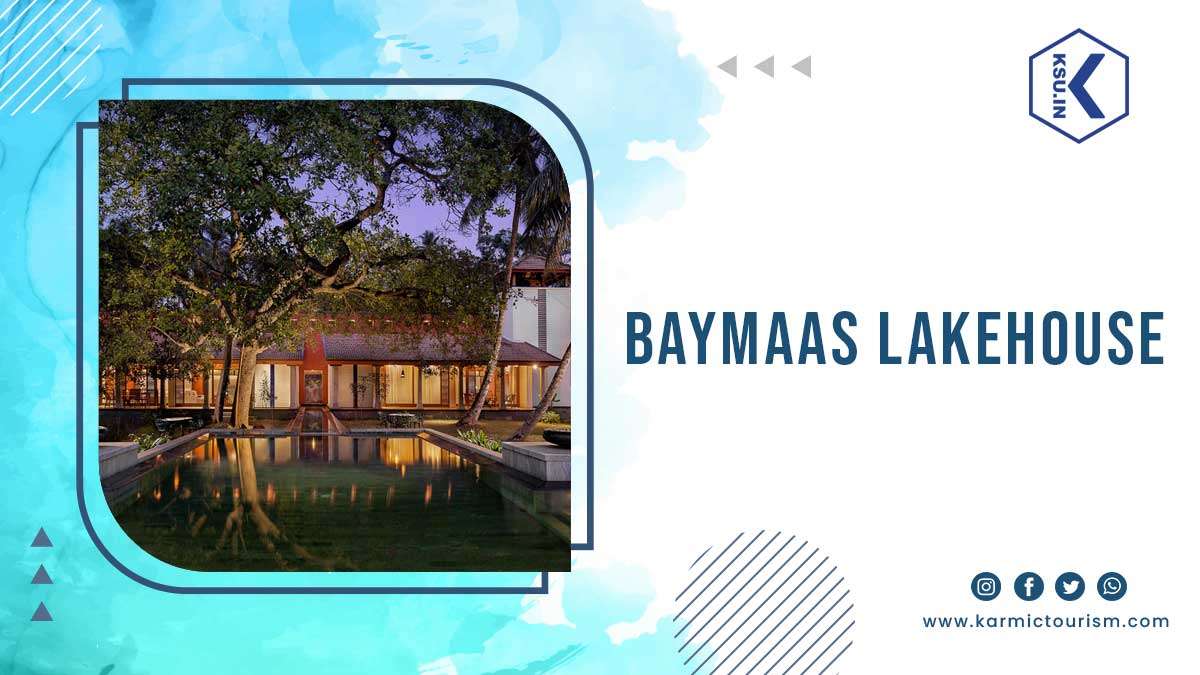 Tucked away in the charming Panangad hamlet, far removed from the bustling streets of Kochi city, lies the enchanting Baymaas Lakehouse. Positioned alongside the serene backwaters, this exquisite property effortlessly harmonizes contemporary architectural elements with the rich tapestry of local culture. It provides an unparalleled retreat, where guests can relish a genuine "home away from home" experience, beautifully melding opulent comfort with flawless hospitality.
Three opulent villas, each featuring its own private pool.
An authentic Kerala cuisine restaurant, where the rich flavors of the region come to life.
Sparkling swimming pool, inviting guests to relax and rejuvenate.
Well-equipped fitness center for those looking to stay active during their stay.
Serene Spa, where guests can indulge in relaxation and rejuvenation.
Diverse water sports activities, including fishing and kayaking, to explore the aquatic beauty.
Memorable sunset cruises on the tranquil backwaters, offering breathtaking views.
Enriching village tours, allowing guests to immerse themselves in local culture and traditions.
Scenic cycling tours, provide a unique way to explore the surrounding beauty of Panangad.
Baymaas Lakehouse presents an idyllic setting for relaxation and rejuvenation, all while embracing the enchanting allure of Kerala's backwaters. Renowned as a sought-after destination for travelers from both near and far, it has garnered effusive acclaim from delighted guests, establishing itself as a prime choice for those seeking a serene escape amidst Kerala's natural splendor.
Certainly, here are the key elements that guests adore about Baymaas Lakehouse:
Scenic Backwater Setting: The resort's breathtaking location, with its enchanting views of the backwaters, is a major draw for visitors seeking a serene escape.
Luxury Villas with Personal Pools: The opulent villas, each featuring a private pool, offer an indulgent and intimate retreat for guests.
Culinary Delights: The delectable food, boasting authentic Kerala flavors, delights the palate and adds a delicious dimension to the stay.
Warm and Attentive Service: The hospitable and attentive staff make guests feel truly welcomed and pampered, enhancing the overall experience.
Diverse Activities and Amenities: The wide range of activities and amenities available at the resort ensures that guests have ample options to stay entertained and relaxed throughout their visit.
These beloved elements collectively make Baymaas Lakehouse a cherished destination, celebrated for its stunning location, luxurious accommodations, delectable cuisine, exceptional service, and abundance of options to create memorable moments.
If you are looking for a relaxing and luxurious getaway in Kochi, Kerala, Baymaas Lakehouse is the perfect place for you.
Baymaas Lakehouse Photo Gallery, #6/41, Toddy Shaap Road, Cheppanam, Kochi 682 506, Kerala, India
Phone : +91 98470 74919 (timings 8 am – 7 pm Indian Standard Time)
Email:hello@baymaas.com
Web:www.baymaas.com

Baymaas Lakehouse Photo Gallery