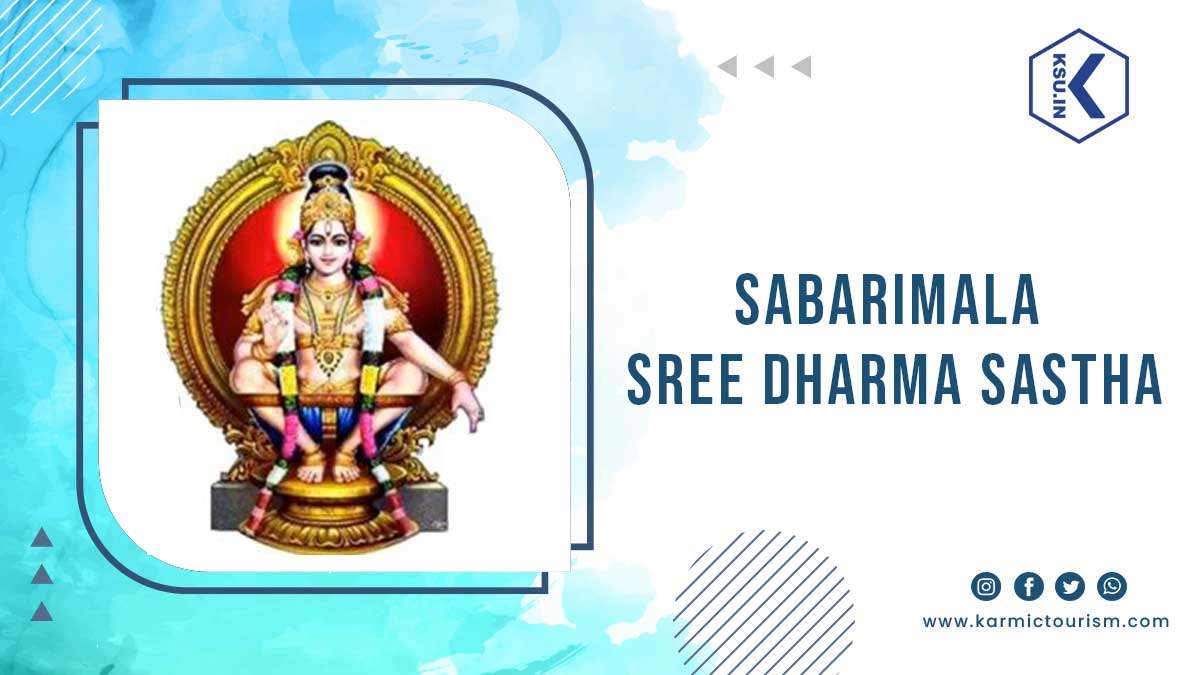 Nagarajav: Adjacent to the sreekovil (sanctum sanctorum) of Lord Ayyappa, the deity Nagarajav is enshrined. After having the darshan of Lord Ayyappa and Kannimoola Ganapathi, pilgrims proceed to seek blessings from Nagarajav, making offerings in reverence.
Vavarunada: Vavar (pronounced Vaa-var), also known as Vavaruswami, was a Muslim saint who fervently devoted himself to Lord Ayyappa. At Sabarimala, there stands a dedicated shrine to Vavaruswami, alongside Vavaruswami's mosque in Erumeli, adjacent to the Erumeli Sastha temple. The deep devotion of Vavaruswami to Lord Ayyappa and the significant role the mosque in Erumeli plays during the Sabarimala pilgrimage season exemplify the communal harmony prevalent in Kerala. Vavaruswami's devotion underscores the inclusivity of Ayyappa's worship, welcoming adherents from diverse faiths, be they Muslims, Hindus, or Christians, and championing the equality extended to all.
Malikapurathamma, the most prominent Upadevatha in Sabarimala, is the subject of two distinct beliefs. According to one, she is regarded as the demon Mahishi, who once engaged in battle with Sri Ayyappan. After Mahishi's defeat, a beautiful lady emerged from the demon's body and expressed her desire to stay with Sri Ayyappa. Another belief holds that the daughter of Sri Ayyappa's guru chose the path of Sanyasini and yearned to remain in the company of Sri Ayyappa. In accordance with the Tantric perspective, pilgrims are required to venerate Malikappuram as 'Adiparasakthi.'
The primary offerings dedicated to Malikappurathamma include turmeric powder (manjal podi), saffron powder (kumkumam podi), jaggery (sharkara), honey (then), plantain (kadali pazham), and red silk.
Karuppu Swami & Karuppai Amma have their temple situated to the right of the Pathinettam Padi, the eighteen holy steps. Within the temple of Karuppu Swami, there is also an idol of Karuppai Amma. Both of them were forest-dwellers who assisted Lord Ayyappa in his divine mission and are believed to possess divine powers.
Valiya Kadutha Swami is a small shrine located on the left side of the holy steps and is another attendant of Lord Ayyappa.
Mel Ganapathi, represented by a murti adjacent to the sreekovil (sanctum sanctorum) of the Sannidhanam, is the focus of devotion. Devotees offer a portion of a broken ghee coconut (ney thenga) to Sri Ganapathi in the fireplace (azhi), and Ganapathi homam is the primary offering.