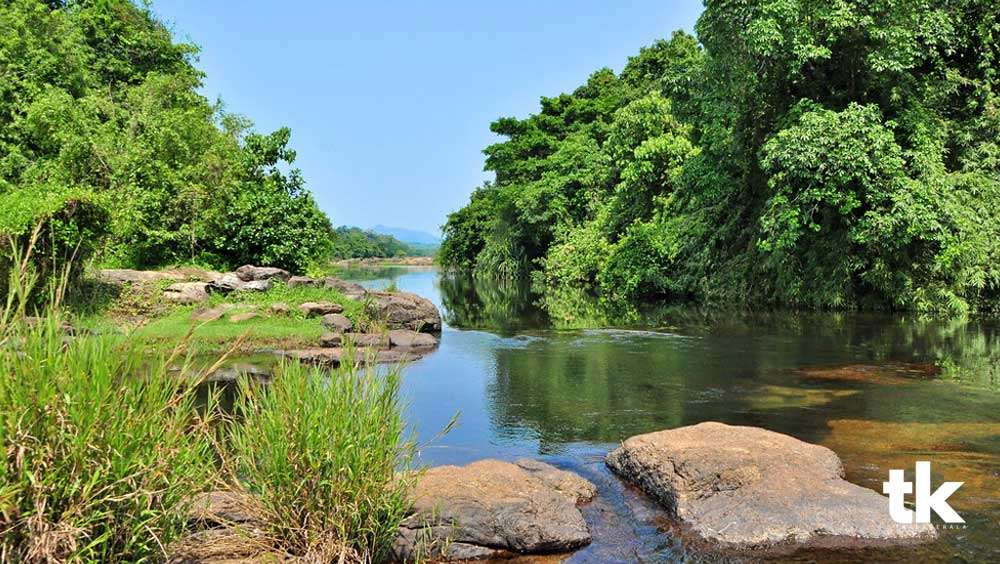 Paniyeli Poru is a beautiful picnic spot in Kerala located nearly 30 kilometers away from Kochi offers breathtaking views of River Periyar. A trip to this lovely picnic spot leaves you awestruck. Even if it is an overlooked tourist spot, it has high potential when it comes to tourism. A lot of people prefer less crowded places for their vacation and Paniyeli Poru is a tranquil and peaceful tourist destination in Kerala. Contact Kochi Taxi to book your taxi from Kochi to Paniyeli Poru for an amazing travel experience.
A Marvelous Picnic Spot With Breathtaking Views
Located at the outskirts of Kochi, Paniyeli Poru has amazing landscape with mind-blowing views. Visitor will be excited to watch picturesque views of River Periyar that takes its winding paths between the rich forests and the rocks. It is not only a favorite tourist spot for travelers but many locals also find it an excellent getaway to spend their weekends. People love to visit this place with their families and participate in different activities. Each traveler to this tourist spot admires the beauty of its rain forests and the rocky Periyar River in the backdrop of the gorgeous Malayattoor Hills. You will be able to immerse in lush greenery and abundant tranquility by visiting the astonishing destination of Paniyeli Poru.
Enjoy Walk Through Scenic Trails
With milky waterfalls, marvelous rivulets and beautiful streams, Paniyeli Poru is a perfect destination to spend a weekend. The majestic whirlpools and waves fascinate each visitor to this destination. It shall be exciting to watch them bouncing on the rocks. Visitors need to take tickets in order to enter the picnic area of this spot. There is a Forest Office counter almost 1 kilometer away from wooded parking area on the river bank. You can buy tickets from there. People who visit Paniyeli Poru prefer to take long walks through the enchanting trails. Wooden benches, swings and sign boards are there along the trails for the comfortable walking of the picnickers.
Best Time To Visit
From December to May is the best time to visit this Paniyeli Poru. Many people visit this place just after monsoon to enjoy swimming in the water. Try to cross the streams in this place so that you can reach the tiny but picturesque island in the middle of the river. Paniyeli Poru is a less explored tourist spot in Kerala but has huge potential for tourism. Even if it attracts travelers with breathtaking sceneries, this destination lacks enough eateries and restaurants. So, it is wise to carry food and water if you plan a trip to this weekend getaway.
Paniyeli Poru is a must-visit tourist spot for people who visit the vibrant port city of Kochi. Contact Kochi Taxi or visit our website www.kochitaxi.in to get more details about this tourist spot and to book your taxi to reach this destination.
Nearest Airport: Cochin International Airport (35 Kms)
Nearest Railway Station: Aluva (35 Kms); Angamaly (35 Kms)