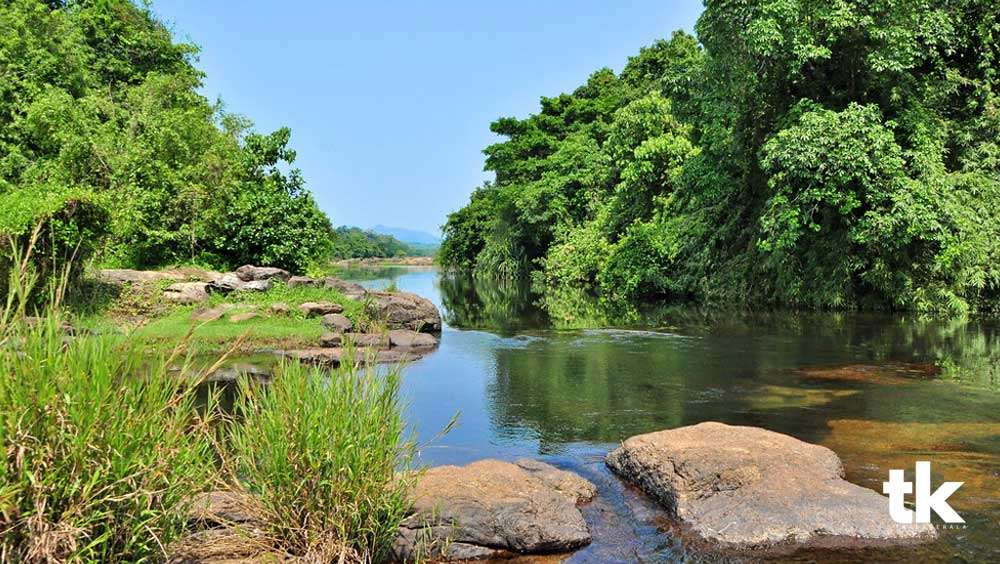 Paniyeli Poru is a majestic picnic spot with a milky waterfall located on the outskirts of Kochi ideal to wash away all your tensions and worries.

Are you planning a trip to the majestic port city of Kochi? Kochi is a scenic tourist destination in Kerala. It is also the commercial and business capital of the state. A lot of tourist attractions are waiting for you at this vibrant city. However, if you are seeking for a relaxed vacation in Kochi away from the chaos of city life, then simply head to Paniyeli Poru. It is a beautiful and peaceful picnic spot on the borders of Kochi.
Paniyeli Poru is a great picnic spot near Kochi. A stunning milky waterfall is the main attraction of this place. Many people choose this place to relax and unwind. Lovely streams and charming rivulets at this place wash away all your worries and tensions. The Periyar River that flows through this area also gives this picnic spot a majestic charm.
Unique name
Paniyeli Poru is an untouched picnic spot with a special name. Poru means fight in the local language Malayalam. River Periyar often has wild waves. The place got its name because of the regular fight of rafts-men in this area with these waves. Earlier people used bamboos to form a raft and carried them through river. They faced strong waves of river and had to fight with them.
Enjoy the serene nature
Paniyeli Poru is a favorite spot for nature lovers. Kochi is a crowded city in the state. Although this picnic spot is near to Kochi, it is not crowded. In fact, you can spend some warm holidays in this eco friendly place. The best feature of Paniyeli Poru is that it is a non-commercialized area ideal to relax.
Plan a trip to Paniyeli Poru
Plan a trip to Kochi and visit Paniyeli Poru as well. This area is under the control of Kerala State Forest Department. So, you need to pay a nominal fee to obtain the pass to enter the area. The best time to visit Paniyeli Poru is from November to May. The water flow will be relatively lesser during this time. So, you can watch the beauty of whirlpools and rocks easily.
How to reach
Paniyeli Poru is around 57 kilometers from Kochi / Cochin International Airport. Aluva is the nearest railway station which is almost 35 kilometers from this area. Perumbavoor is only 20 kilometers from Paniyeli Poru.
Are you searching for a beautiful picnic spot in Kerala? Then Paniyeli Poru is the right destination for you. In addition to the milky waterfall, you will simply love the peaceful atmosphere of this picnic place. So, simply plan a trip to this majestic picnic spot that locates on the outskirts of Kochi.