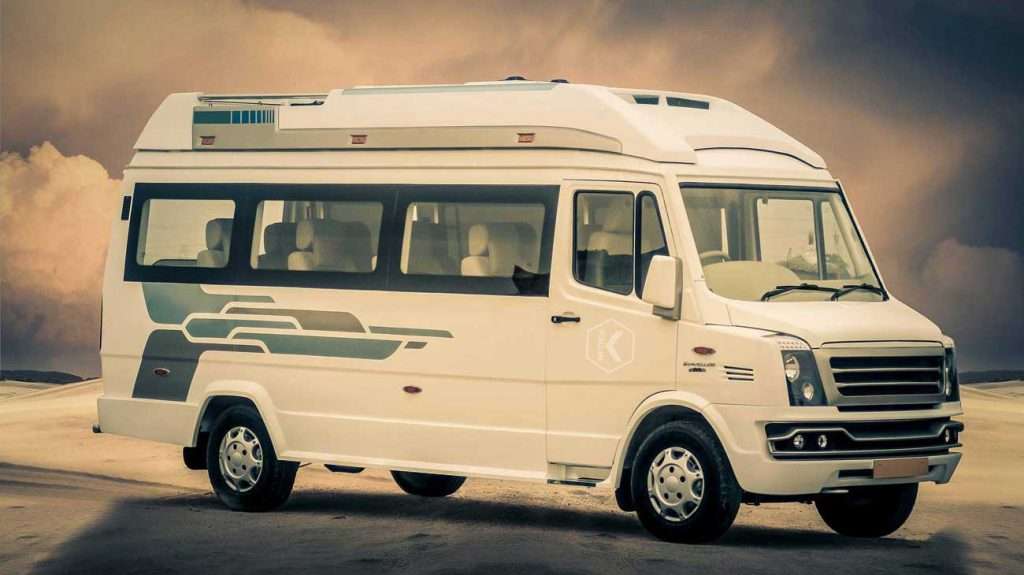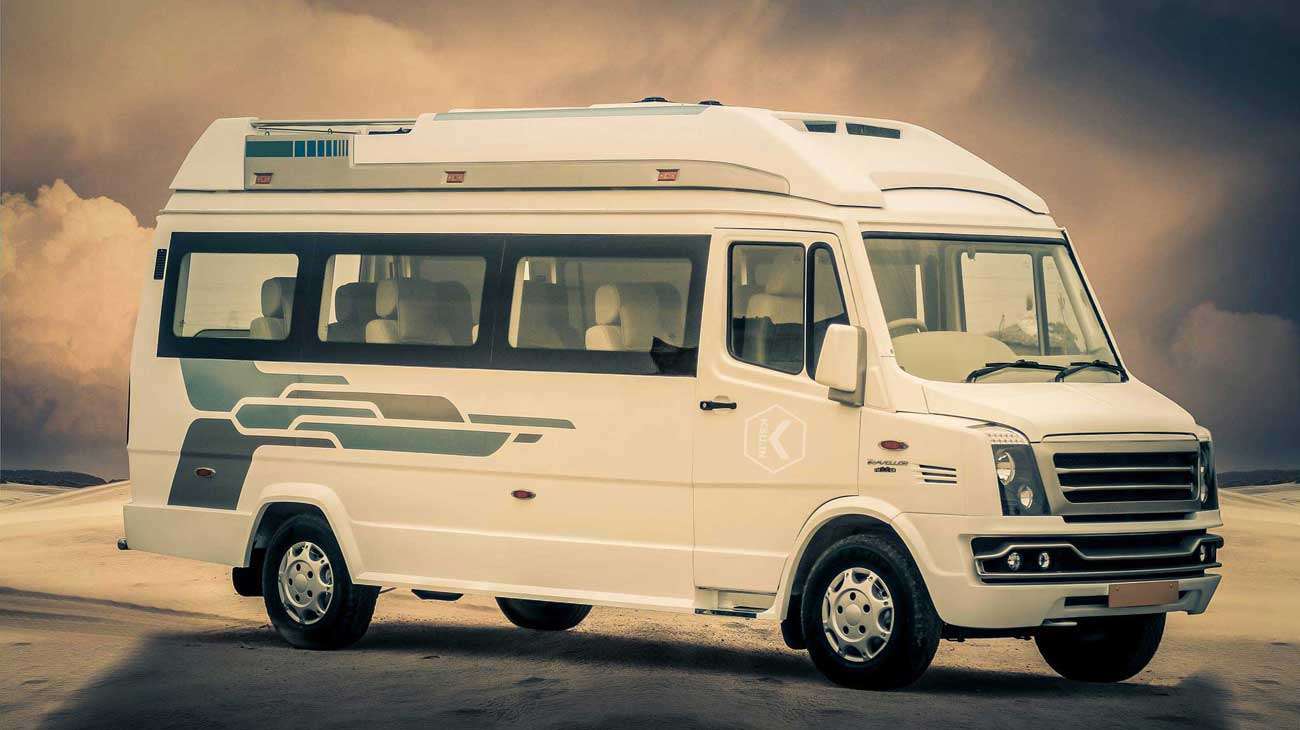 Experience a Luxurious Tempo Traveller Rental Service from Cochin International Airport to Pamba, ensuring a comfortable and delightful journey, courtesy of Karmic Tourism!

Opting for a Luxury Tempo Traveller rental is the ultimate choice for experiencing the freedom to savor diverse adventures on your road trip to the renowned South Indian pilgrimage destination, Sabarimala. Make your journey exhilarating and unforgettable by reserving a Luxury Tempo Traveller through Karmic Tourism. The roads leading to this sacred temple are inviting, boasting picturesque landscapes. Along the way, you'll encounter intriguing attractions that are sure to leave you pleasantly surprised. Whether you prefer to recline and relax or roll down the window to revel in the scenic views, your voyage to Sabarimala will be a memorable one.
Sabarimala: A Well-Known Pilgrimage Destination in Southern India
Sabarimala, named after the mythological character Sabari, stands as one of South India's most renowned temples. Nestled in the heart of a lush forest with enchanting streams, this temple holds the distinction of being the world's second-largest pilgrimage center, following Mecca in Saudi Arabia. Over 30 million devotees make their way to this forest shrine annually. Despite its popularity, Sabarimala is open for worship only two months a year.
Rent A Deluxe Tempo Traveller For Your Journey To Pamba
Sabarimala is located approximately 160 kilometers from Cochin/Kochi International Airport. With the convenience of our Luxury Tempo Traveller services departing from the airport, you can reach your destination in just 4 hours. Our extensive vehicle fleet offers a range of options, from luxurious to more budget-friendly vans, allowing pilgrims to choose according to their group size and budget preferences. Experience a comfortable and stress-free journey with our Kochi/Cochin International Airport to Pamba taxi service, ensuring each pilgrim enjoys a seamless trip.
Premier Luxury Tempo Traveller Rental Service In Kochi, Kerala
For the most efficient journey from Kochi to Pamba, opt for our taxi service. Reserve a Luxury Tempo Traveller through Karmic Tourism to ensure dependable, high-quality service. Our competitive rates ensure every customer enjoys outstanding service. With our Traveller rental services, your journey to Pamba will be stress-free and enjoyable. We guarantee a pleasant trip with affordable fares and courteous drivers.
Karmic Tourism For Dependable And High-quality Taxi Services
MAKE A QUICK ENQUIRY TO TEAM KARMIC
We are here to help you plan something special and memorable. If you want to ask us something, you go ahead and we will get back to you ASAP.

One of the significant benefits of renting a vehicle through Karmic Tourism is that all our guests can experience top-notch, dependable, and punctual taxi services. Additionally, you can take advantage of the most competitive rates for taxi services during your Sabarimala pilgrimage. Our commitment is to ensure utmost comfort and convenience for our valued customers throughout their journey.
We offer convenient and safe travel from Cochin International Airport to Pamba with our well-trained chauffeurs and competitive fares.
For more information on our luxury Tempo Traveller rental services from Cochin International Airport to Pamba, please contact us today or visit our website.
Pamba is a quaint village situated in Kerala's Pathanamthitta district, India. It holds a significant role as a base camp for pilgrims journeying to the Sabarimala Temple, one of South India's foremost Hindu pilgrimage sites.
Nestled alongside the sacred Pamba River, Pamba Village is believed to cleanse pilgrims of their sins and plays a vital part in their pilgrimage experience.
The annual pilgrimage season, spanning from November to January, sees Pamba bustling with thousands of devotees embarking on the demanding trek to the Sabarimala Temple, hidden deep within the Western Ghats' dense forests, dedicated to Lord Ayyappa, a revered Hindu deity.
Pilgrims typically reach Pamba by road, continuing their journey on foot along the forested Pamba-Azhutha River route. They rigorously observe fasting, celibacy, and various rituals during this pilgrimage.
Pamba offers essential facilities such as accommodation, restrooms, medical assistance, and shops selling devotional items, serving as a vital transit point for pilgrims. It also provides parking for vehicles restricted beyond Pamba due to the forest area regulations.
During the off-season, Pamba exudes tranquility, yet its natural beauty, including the Pamba River and nearby forests, attracts tourists and nature enthusiasts year-round.
Please be advised to check the latest information, guidelines, and restrictions related to the Sabarimala pilgrimage before planning your visit to Pamba.
Premium Tempo Traveller Rental Service From Cochin International Airport To Pamba