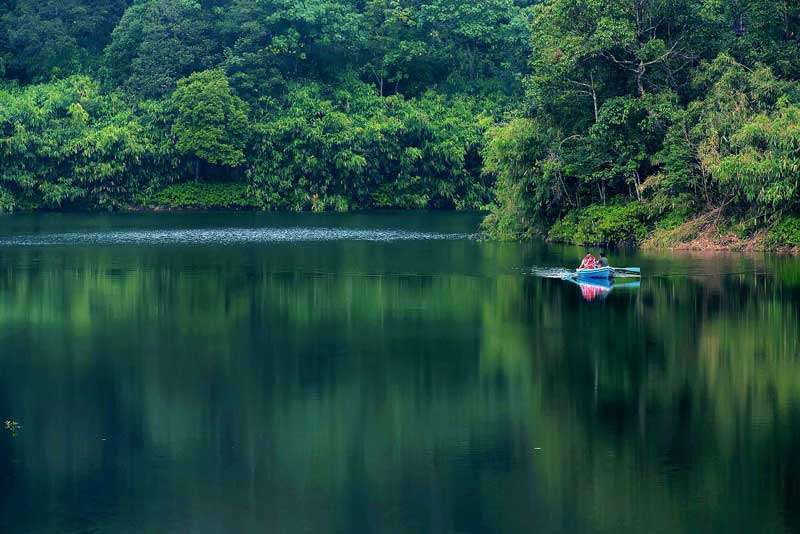 Gavi is an enchanting eco-tourism destination located in the Pathanamthitta district of Kerala, India. It is situated within the Periyar Tiger Reserve and is known for its pristine forests, diverse wildlife, and breathtaking natural beauty. Gavi has become increasingly popular among nature lovers, wildlife enthusiasts, and adventure seekers for its unique and offbeat experiences.
Key features of Gavi:
Wildlife: Gavi is part of the Periyar Tiger Reserve, and visitors have the opportunity to spot various wildlife species such as elephants, tigers, leopards, deer, wild boars, and a wide variety of bird species. The reserve is also home to the Nilgiri tahr, an endangered mountain goat species.
Periyar River: The Periyar River flows through Gavi, adding to the area's scenic beauty. Visitors can enjoy boat rides on the river and experience the tranquility of the surroundings.
Trekking and Nature Walks: Gavi offers excellent trekking trails and nature walks through the dense forests, allowing visitors to immerse themselves in the beauty of nature and explore the rich biodiversity of the region.
Camping and Jungle Stays: Gavi provides opportunities for camping and staying in jungle lodges, offering a unique experience of being close to nature and enjoying the sights and sounds of the forest.
Greenery and Tea Gardens: The region is adorned with lush greenery, including tea gardens and spice plantations, contributing to picturesque landscapes.
Eco-Tourism Initiatives: Gavi is well-known for its eco-friendly initiatives and sustainable tourism practices. The authorities strive to maintain the ecological balance and preserve the natural habitats in the area.
Please note that due to its location within a protected tiger reserve, visitors to Gavi need to obtain permission from the forest department, and the number of tourists allowed at any given time might be restricted to minimize the impact on the environment and wildlife. If you plan to visit Gavi, it's advisable to check with the relevant authorities and make necessary arrangements in advance for a memorable and responsible trip.