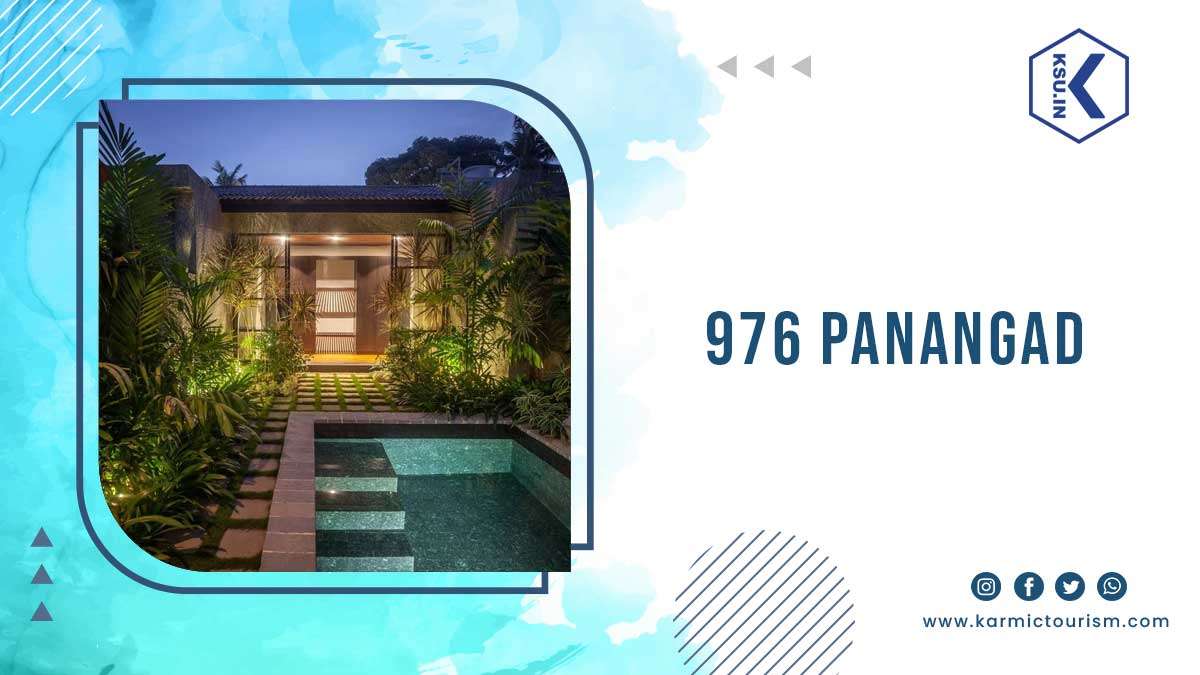 Quintessential Kerala, and then some more. A short drive away from the heart of Kochi, 976 is a slice of paradise that's going to make you want to stay here forever. All four rooms offer direct views of the backwaters beyond an infinity pool. Locally inspired design and uniquely curated artifacts combine with a minimalist design aesthetic. The in-house chef serves up sumptuous fresh seafood, procured daily from the neighbouring Chinese fishing nets. Spend your day watching Brahminy kites overhead, head out on kayaks, or make a quick 15-minute drive to Fort Kochi and explore its multicultural streets.
976 Panangad is a luxury four-bedroom villa located in Panangad, Kochi, Kerala, India. It is situated on the backwaters, with stunning views of the lake and the surrounding countryside. The villa is beautifully designed and decorated, with a mix of traditional and modern elements.
The villa has four air-conditioned bedrooms, all of which have large glass walls that overlook the backwaters. Two of the bedrooms have their own private plunge pools. The villa also has a common infinity pool, a spacious living and dining area, and a fully equipped kitchen.
976 Panangad is the perfect place to relax and unwind. Guests can enjoy the beautiful scenery, swim in the pool, or simply relax on the terrace and watch the world go by. The villa is also well-located for exploring the surrounding area, with Fort Kochi and the Chinese fishing nets just a short drive away.
Here is a summary of the key details of 976 Panangad:
Location: Panangad, Kerala, India
Type of property: Luxury four-bedroom villa
Setting: Backwaters
Amenities: Infinity pool, plunge pools, spacious living and dining area, fully equipped kitchen
Activities: Swimming, relaxing by the pool, exploring the surrounding area
If you are looking for a luxurious and relaxing getaway in Kerala, 976 Panangad is the perfect place for you.

9.895529° N, 76.331790° E
Janatha Road, Panangad, Kochi
976panangad.com
Rs.55,000 per night for the entire villa
976 Panangad Photogallery