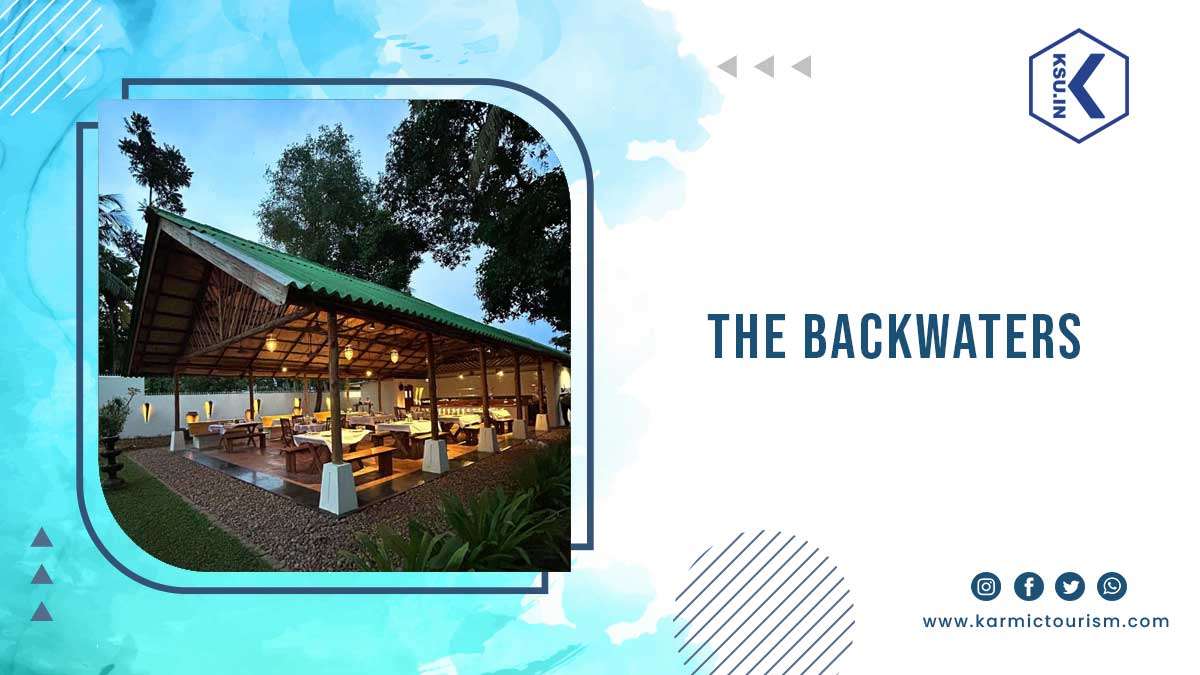 Located in the village of Panangad in suburban Kochi, The Backwaters is a recently established alfresco dining destination that goes beyond its delectable cuisine. This experiential waterside restaurant not only offers fine dining but also coordinates a variety of recreational activities. Visitors can indulge in kayaking along the tranquil backwaters, participate in fishing excursions, and explore nearby villages by cycling. All of these experiences are complemented by enticing meals that are as captivating as the picturesque surroundings.
Exciting Culinary Journeys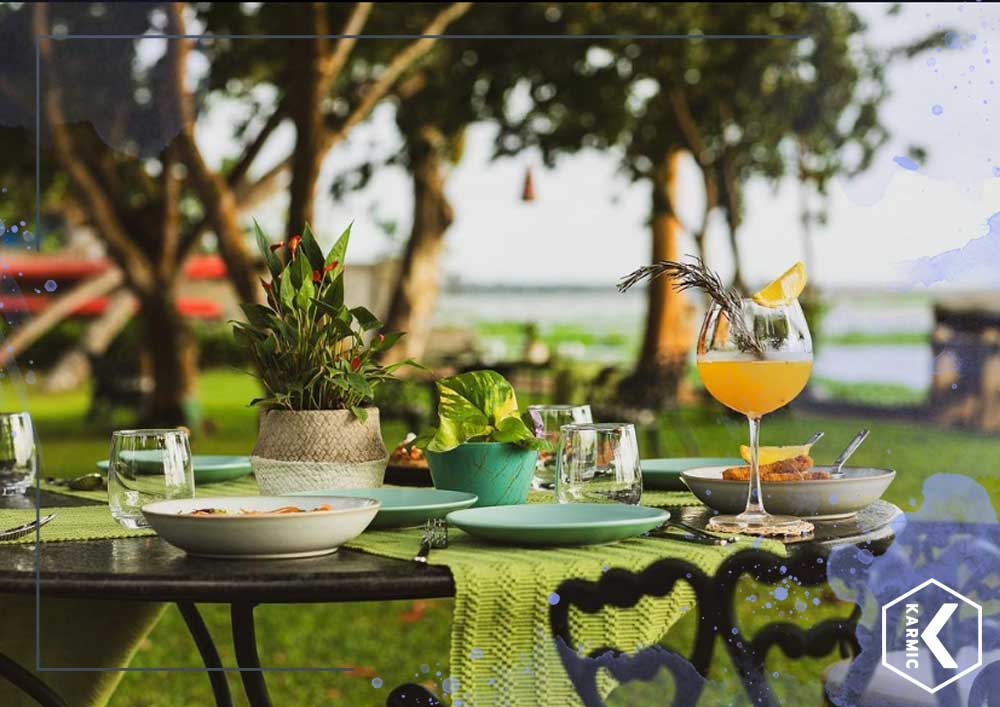 Chef Rohan D'Souza, with a culinary background enriched by collaborations with legends like Marco Pierre White and James Martin, teamed up with local 'chechis' (a term of endearment for elder sisters) from nearby villages to craft an unparalleled South Indian menu at The Backwaters. For those in search of something different, local residents can indulge in an expansive continental selection, featuring everything from falafel and Thai-style squid to classic thin-crust pizzas.
But that's not all. Travelers eager to embrace the full backwater experience can choose to kayak or sail across Vembanad Lake, a privilege reserved for skilled swimmers aged seven and above, with the guidance of experienced assistants. Larger groups have the option to book a traditional rice boat for a one-hour cruise. Meanwhile, guests interested in immersing themselves in the local culture can join a village tour organized by the restaurant, complete with visits to fish farms, strolls through paddy fields, and glimpses of unfiltered rural life at its best.
Upon returning to the eatery, diners can participate in a unique pond-to-plate fishing experience organized by the staff. Alternatively, those who prefer a more observational role can witness local fishermen showcasing the use of Chinese fishing nets in Kerala.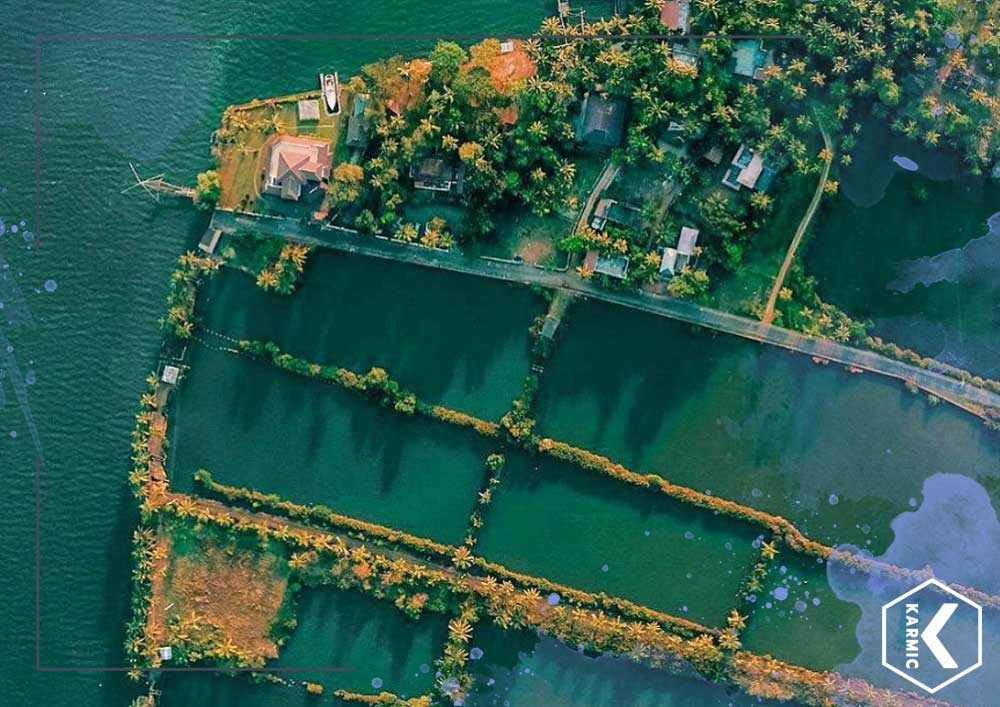 Nestled amidst paddy fields, lush landscapes, lakes, villages, and the occasional fisherman selling the day's catch, The Backwaters exudes a rustic charm that complements the minimalistic space. Designed by the renowned Swiss architect Karl Damschen, celebrated for his restoration work in Kerala, The Backwaters seamlessly blends with its countryside surroundings. Whether guests choose to savor their meals in the indoor cabana, at lounge tables beneath a tranquil canopy, or at waterside tables overlooking Vembanad Lake, a visit promises the essence of the backwaters at its finest.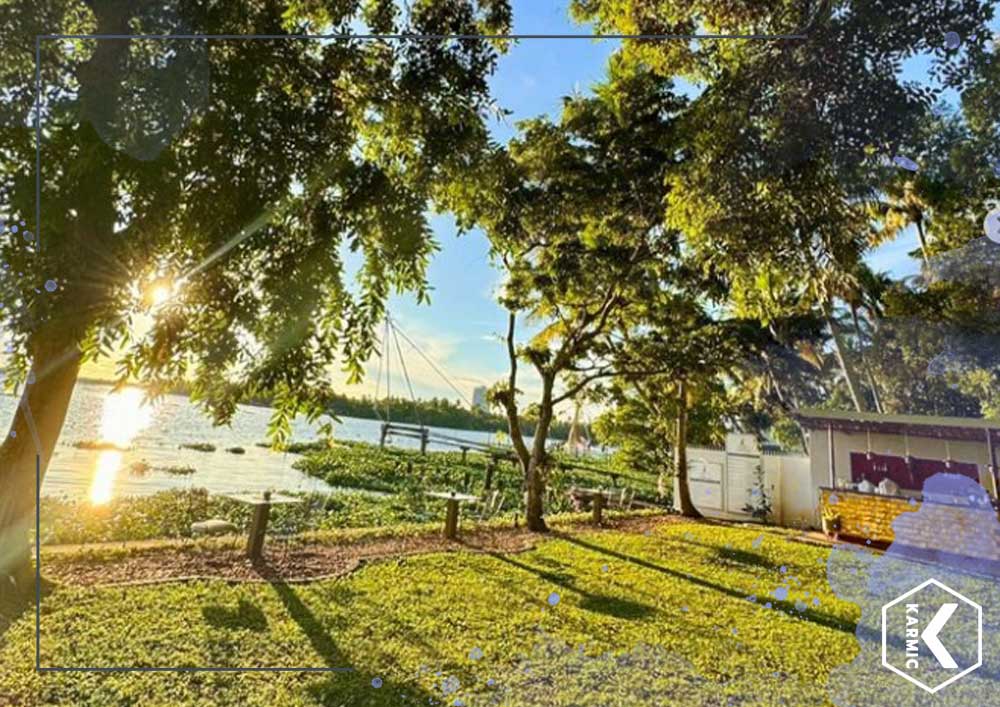 The Backwaters, Near Olam On The Lake, Chathamma, Panangad, Kochi, Kerala