The tranquil backwaters of Kerala form a intricate network of lakes, rivers, and lagoons, sustaining essential ecosystems in serene surroundings. Along the banks, houseboats gently bob, with Vembanad being the largest among the lakes. Extending to Kumarakom, Kuttanad, and Periyar, these backwaters host diverse landscapes. Nestled on the water's edge, these properties provide an unparalleled experience of this unique environment.
Kayal Island Retreat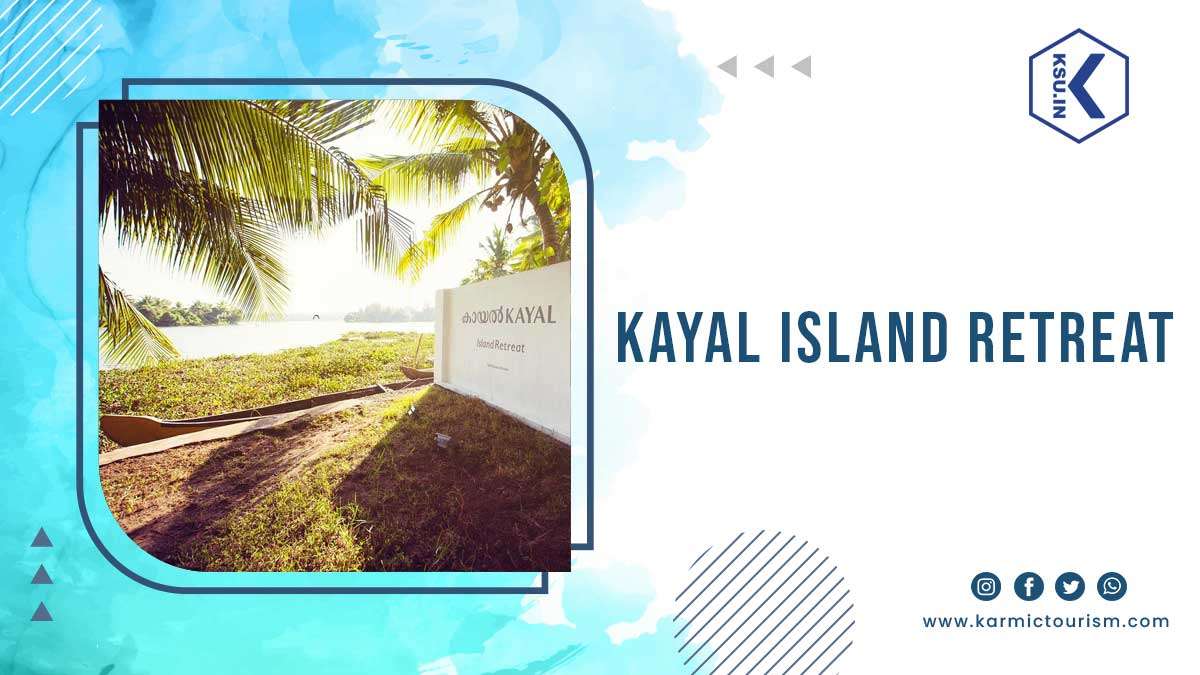 Nestled on a secluded island in Lake Vembanad, just off the port of Kochi, the intimate Kayal Island Retreat boasts only four cottages. Surrounded by flourishing fruit trees and verdant forest, you'll find yourself immersed in the melodies of birds flitting from branch to branch, with the tranquil lake stretching out beyond. The cottages, each overlooking the lake, offer a serene retreat with a reading area and an open-to-the-sky bath garden. This haven encourages a leisurely pace, inviting you to connect with nature through canoe rides, leisurely walks, and the simple pleasure of reading a book with a backdrop of the backwaters. Explore the neighboring island, engage with locals, and relish breathtaking sunsets by the lake.
Rates start from Rs8,500 for doubles.
Taj Kumarakom Resort & Spa
Nestled within a 15-acre expanse, this property boasts twenty-eight cottages and villas, once part of a distinguished Kumarakom family's estate. The original 1880s bungalow, a testament to its historical charm, remains accessible to guests. Three bedrooms within the bungalow have been meticulously preserved and updated with contemporary amenities. The resort exudes colonial influences in its design, blending Edwardian elegance with traditional Kerala decor, featuring spacious rooms, wooden frames, brick-red floor tiles, and expansive porches.
Guests can unwind at the in-house Ayurveda Centre, indulge in moonlight rafting and kayaking lessons for a touch of adventure, and savor fresh seafood at the on-site restaurant, Currymeen, as the perfect conclusion to the day. With doubles starting at Rs14,000, this retreat seamlessly combines heritage and modern comforts.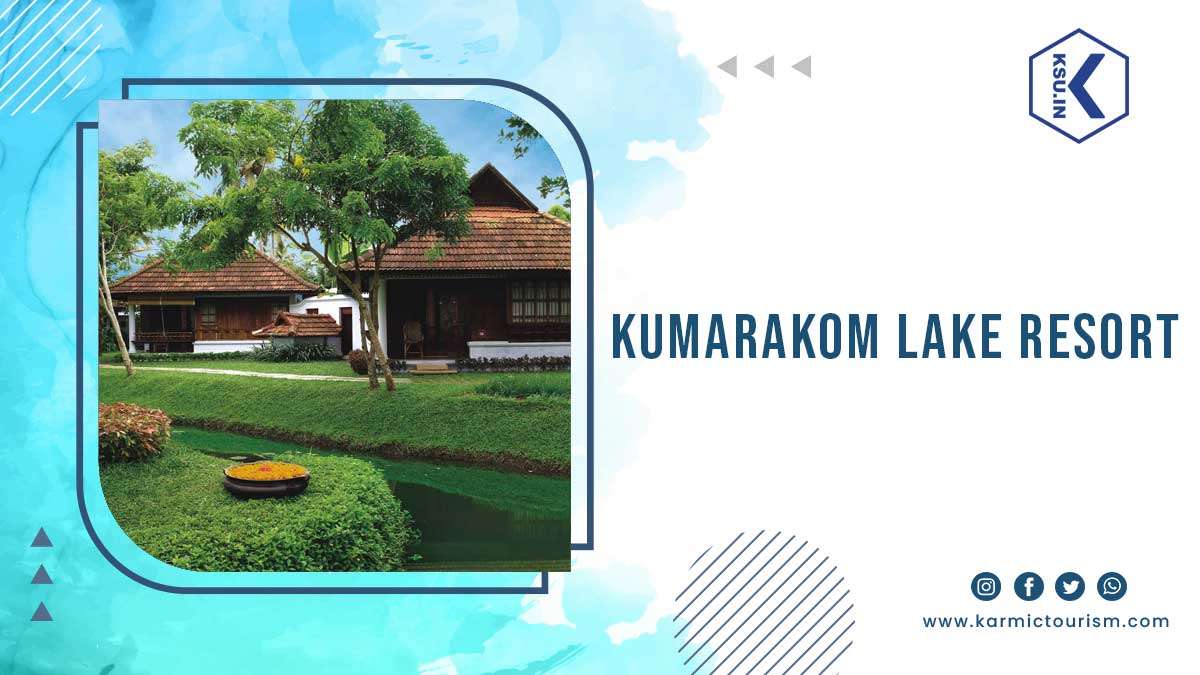 Drawing inspiration from the traditional homesteads of Kerala, this property nestled along the backwaters showcases suites and villas characterized by courtyards, sloping roofs, and rich, dark wood furnishings. Some villas offer exclusive features such as private pools and scenic lake views, while others are positioned around a meandering 250-meter pool, featuring private bathing coves and individual pool access. Tucked a bit further away are the secluded Luxury Pavilion Rooms. Although these rooms may not boast the lake vistas found in other accommodations, they provide enhanced privacy amidst lush foliage.
The property boasts a variety of dining options, including a seafood bar and a traditional tea shop serving delectable fried snacks. Guests can also indulge in unique experiences such as canal cruises and cycling tours, available upon request.
Room rates start at Rs 23,500.
Coconut Lagoon Kumarakom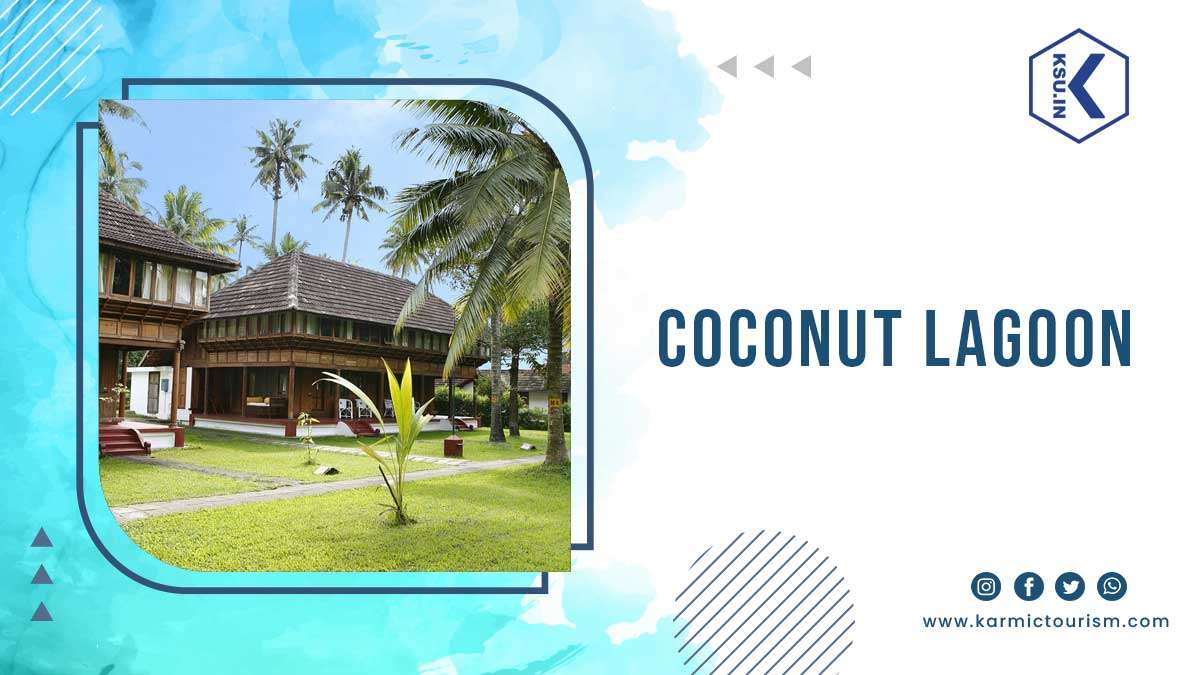 A brief 10-minute boat journey from the Kavanattinkara boat landing in Kumarakom transports you to Coconut Lagoon's private jetty. This exclusive mode of arrival immerses you in the vibrant natural surroundings of Lake Vembanad. The property offers three accommodation options: the Lakefront Villa with a Private Pool, the Heritage Mansion, and the Heritage Bungalow. Each room is adorned with antique furniture, artifacts, and materials sourced directly from traditional mansions, crafted by skilled artisans. On-site amenities include a pool, Ayurveda center, yoga hall, and butterfly garden. However, the real allure lies in the lakeside experiences. Sunset cruises and private dining by the lake are among the highlights, with birdwatchers delighting in the diverse avian species that frequent the property.
The LaLit Resort & Spa Bekal
Nestled alongside the scenic Nombili river, this 39-key property boasts an expansive spa, recreational facilities for children, a Jacuzzi, and a yoga shala with picturesque river views. The premises include a natural lagoon, and guests can choose between rooms offering views of either the lagoon or the backwaters. For the ultimate in luxury, the Lalit Legacy Suite provides panoramic views of both, along with a private lawn, spa room, and a personal pool. Located just a 15-minute drive from the Bekal Fort, the property also offers convenient access to religious sites such as the Ananthapura Lake Temple, Madhur Temple, and the Malik Deenar Mosque, all within an hour's drive.
Room rates start at Rs13,000 for doubles.
The Leela Ashtamudi
The recently inaugurated Leela Ashtamudi, boasting 93 keys, stands as one of Kerala's newest hotels, nestled along the tranquil shores of Ashtamudi Lake in the serene backwater region of Kollam district. Accommodations are spread across the Heritage and Tower wings, encompassing private pool villas and two opulent Tharavadu cottages. Delight in local cuisine at the all-day dining venue, Keraleeyam, featuring delectable prawn curries and beef roast. On special occasions, the restaurant hosts a traditional sadhya on the verandah, offering a picturesque view of the lake. Guests can also embark on houseboat rides every evening, while a forthcoming wellness center will provide rejuvenating Ayurvedic therapies.
Room rates start from Rs 8,000 for doubles.
Niraamaya Retreats Backwaters & Beyond, Kumarakom
In addition to its waterfront and exclusive pool villas, this estate encompasses 10 Ayurveda rooms spread across eight acres. Within these rooms, surrender to the ancient healing techniques, and let skilled therapists dissolve your tension with soothing massages. The property offers a range of curated experiences for both children and adults, including cooking classes with the chef, serene teatime sessions by the lake, delightful houseboat and speedboat rides along the canals of Lake Vembanad, and early morning visits to the vibrant local fish markets.
Rates start at Rs 15,800 for doubles.
Anugraha
Experience the enchanting village of Aymanam, as depicted through the eyes of Rahel and Esthappen in Arundhati Roy's The God of Small Things, by staying at Anugraha—a stylish two-bedroom villa nestled along the Meenachil River in Kottayam. Owned by the former editor of Architectural Digest India, Manju Sara Rajan, this restored heritage home provides a unique opportunity to immerse yourself in the charm of the village. Your host, Manju, can assist you in organizing fishing expeditions and visits to local temples. If you prefer a cozy night in, indulge in a refreshing swim in the covered pool, engage in board games with your family, and savor homemade Syrian Christian delicacies during delightful conversations.
Cranganor History Café & Riverside Château
Nestled along the banks of the River Periyar, a mere 30-minute drive from Cochin International Airport, Cranganor is an exclusive seven-room boutique property. Each room offers sweeping views of the river, and the architecture draws inspiration from the Indo-Dutch style prevalent in Kochi, featuring expansive verandahs and colonial furniture.
The property boasts a 20m infinity pool, a children's wading pool, an Ayurvedic spa, and a tranquil library perfect for leisurely reading. Bicycles are available for exploring the surroundings, and guests can partake in rejuvenating yoga sessions or embark on scenic river cruises. Additionally, day trips to Cherai Beach (a 40-minute drive) and Fort Kochi (a 1.5-hour drive) can be arranged.
Your stay includes a complimentary breakfast, and the in-house History Cafe offers a delightful dining experience with a menu featuring North Indian, Kerala, and European cuisines.
Room rates start at Rs10,000 for doubles.
Chittoor Kottaram
Formerly the residence of the ruling family of Cochin, Chittoor Kottaram seamlessly combines sophistication and simplicity, embodying a dignified regal aesthetic. Characterized by sloping red-tiled roofs, majestic white pillars, and spacious rooms connected by lengthy corridors, this singular mansion, with only one key, can be exclusively booked for you and your family.
The interior reveals three art-filled bedrooms adorned with vintage furniture, an Ayurveda massage room, a tastefully appointed living area, and an inviting gazebo for dining. For leisurely pursuits, the property offers a boat for serene cruises on the Chittoor River. A private chef is at your service, preparing delectable local delicacies such as a Kerala thali with grilled masala prawns, which you can savor at your chosen spot anywhere on the property.
Purity @ Lake Vembanad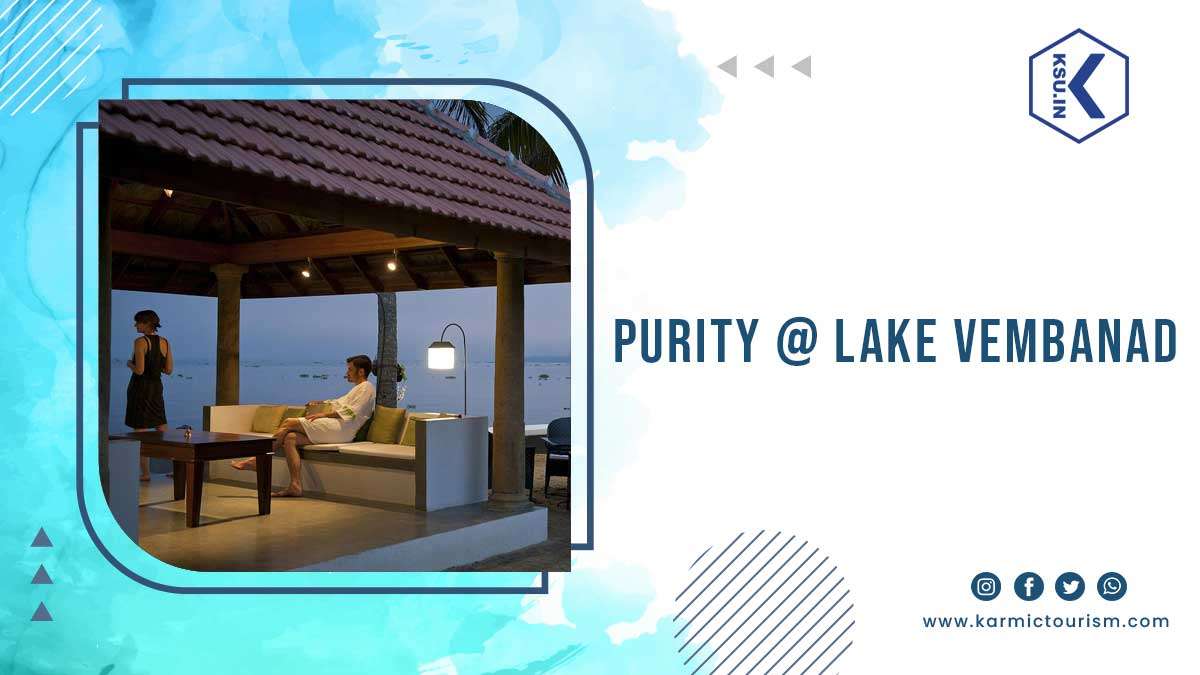 Purity, a boutique resort nestled in the backwaters, is part of the prestigious Malabar Escapes portfolio, joining the ranks of Relais and Châteaux properties alongside The Malabar House in Fort Kochi. Located along the shores of Lake Vembanad, Purity is conveniently situated just an hour-and-a-half away from Kochi airport.
Featuring 14 rooms and suites, the resort combines contemporary art and antiques to create a delightful ambiance. Each accommodation option comes with verandahs and terraces providing captivating water views, with some suites even boasting spa beds. The Purity Kitchen takes inspiration from local flavors, offering a culinary experience that reflects the essence of Kerala. Guests can engage in hour-long interactive cooking demonstrations to explore the intricacies of Kerala cuisine.
Complimentary morning yoga sessions are available, and additional classes or retreats can be arranged upon request. To fully immerse in the backwater experience, guests can enjoy evening canoe rides, day cruises, and cultural tours showcasing life along the picturesque waterways.
Room rates start from Rs12,000 for a memorable stay at Purity.
Taj Bekal Resort & Spa
Nestled on the shores of Kerala, this opulent resort offers the allure of Kettuvallam houseboats within the confines of its 75 villas and rooms. Enveloped by backwaters, each villa boasts outdoor showers and interior walls crafted from laterite, embodying the essence of Kerala. Artistic drawings on tussar silk grace the walls, complemented by the gentle sway of lush palms in the expansive lawns. Indulge in culinary delights at Backwater Cafe, savoring risotto and pizzas, or unwind at the elephant-themed Ivory Bar.
For an intimate experience, the dedicated team can arrange a romantic gazebo dinner for two upon request, allowing you to share sweet nothings amid the soothing sounds of the adjacent river. Elevate your stay by pampering yourself with the Jiva Spa's exclusive five-hour Soundarya treatment, featuring indulgent wraps and massages.
With doubles starting from Rs14,000, this resort promises a luxurious escape immersed in the enchanting beauty of Kerala.